Jake Girdler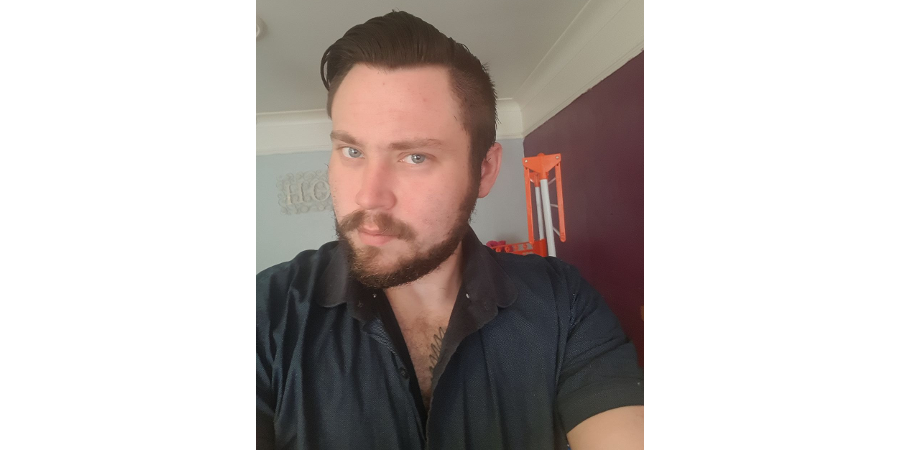 My next interview is with a young author from the UK who is about to release the first book in his fantasy fiction series.
Could you tell us about yourself?
Well, firstly, I'd like to say thank you for the opportunity to do this. I'm Jake, 24 and from Berkshire, England, I now live in Liverpool, England. I have two young children, one boy, one girl.
How long have you been writing?
I've been writing now for I think just under two years. I started off writing small shorts in fantasy worlds. I'm just waiting for release on my new Young Adult Novel now.
Tell us about one of, or your most recent book?
My latest work is due to be released on 22nd January 2018. The Empire: Army of the Dead is a new young adult fantasy series following the protagonist, Rokan. He is a powerful battle mage for the Empire's best army known as, the Legionaires.
This story takes place in a province called Leanderfell, which is situated in the Three Kingdoms.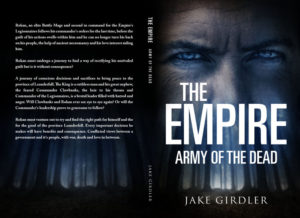 The story involves Rokan feeling quite disgruntled doing his duty when a civil war breaks out with Northern Rebels. He deserts the army after a few challenging tasks given to him by his commander and goes off to find vengeance. A long journey of self discovery and torment evolve Rokan to something sinister, he then raises an Army of the Dead – the souls killed in the civil war – to fight for him against the the Empire. This will be a series and there will be a lot more to come in book two.
What do you love about writing?
I love the ability to be able to create anything I want. Any character or idea I can manipulate into a scene or a plot. It's great to be able to use your imagination to tell stories that no one else has told.
How do you get inspired / where do you get your ideas?
It's a weird one, but I love walking in the rain. I find it very grounding and refreshing and it allows your mind to flow. My ideas come to be when I'm doing nothing, I could be out shopping and an idea will come into my head.
Do you have a specific writing process?
I tend to do a skeleton of the book first, then go back a flesh out each section, then proofread and edit where required.
Do you have any advice for aspiring authors?
WRITE! Write about anything and don't stop writing, even when you don't have something solid, allow yourself to write badly, you can edit later. Also, don't give up, you are your biggest critic and it can work to your advantage. Also Read. Read and read some more. Books are a writer's tool. You can gain so much by reading another author's work.
What are you currently working on? How long before release?
The Empire: Army of the Dead as above. 22nd January 2018 is the set release date. Could be earlier. But we'll go with that. I'm also starting the second book in the series, although I have no title for this yet as its early days.
What are you currently reading?
Sarah J Maas Throne of Glass.
Who are your favourite authors?
There are so many.
Sarah J Maas,
J R.R Tolkien
George R.R Martin
J.K Rowling
Stephen King
Dean Koontz
Darren Shan
Mainly Young Adult Fantasy authors to be honest, apart from two or three in that list that aren't.
Do you have any favourite fictional characters?
Aragorn.
Boromir
Ned Stark
A bit cheeky, but Rokan from my The Empire series.
Spartacus
Crixus
Gannicus
This list could go on forever, so I'll stop there.
Any fun facts about you that you would like to share?
I used to be a semi-professional Goalkeeper, on the books with Southport F.C when I was a teenager, but I stopped to pursue a career in I.T, then accidentally fell into writing.
You can pre-order The Empire: Army of the Dead Kindle version on Amazon:

With a paperback version to be announced soon!