Tracie Delaney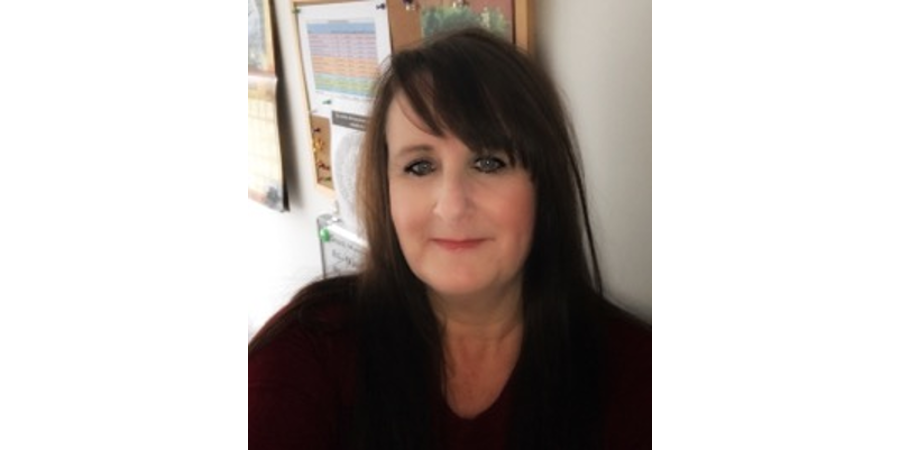 I
am delighted to welcome romantic author and tennis tragic Tracie Delaney from the North West of England
Could you tell us about yourself?
I write under a pen name, Tracie Delaney. By day, I work for a bank (hence the pen name). By night I spend my time in fictional worlds making up stories. Yes, I lead a charmed life!
How long have you been writing?
Oh gosh. I won't give the exact number as that might give away my age! Suffice to say it's been a long time. I've had an obsession with books from a very early age. The natural progression to writing has been a gradual but inevitable transition
Tell us about one of, or your most recent book?
My most recent book is due out in December 2017. It's called Mismatch and is book four in my Winning Ace series, a contemporary romance series following a tennis player and a journalist. Mismatch is a spin off which focuses on the tennis player's best friend—and boy was he fun to write. I'm looking forward to getting the book in the hands of my readers now.

What do you love about writing?
Being able to leave real life behind and immerse yourself with characters that may not be real, but, through writing their stories, become as real as any person in your life. I know my characters better than I know most of my friends. It's what makes this job so wonderful
How do you get inspired/ where do you get your ideas?
They come to me gradually. Because I write romance, the odd picture of a good looking lad doesn't go amiss for inspiration, but mostly, the tiniest piece of an idea will start nudging at me and, over time, that idea becomes bigger and bigger until it consumes my every waking thought. That's when I know I'm ready to begin writing.
Do you have a specific writing process?
I'm a pantser, so I don't have masses of post-it notes everywhere. That being said, though, I do plan to a certain extent, but it's done out-loud, usually when I'm on my interminably long commute to work. I always know the beginning, the major plot points, and the end. The rest, I let my characters lead me on. And they often surprise me.
Do you have any advice for aspiring authors?
Write. That sounds so clichéd. I know, because I read the same advice when I was starting out and I was like "huh". But it's so true. It doesn't matter if it's good, bad, or indifferent. It doesn't matter if it is spelled right, or whether the grammar is correct. Writing is like exercising a muscle. The more you do it, the easier it becomes.
What are you currently working on? How long before release?
My next two novels are written (one due in December 2017 and the other in March 2018). I'm currently working on a new four book series, the first of which will release in June 2018 which follows four brothers. Each brother will get their own book (and as this is romance, their own HEA) but the over-arching theme of family dynamics, secrets, lies, and betrayal is what will stitch the whole series together. I'm very excited about this series.
What are you currently reading?
At the moment, nothing 🙂 I'm in the middle of Nano (The National Novel Writing Month). So far, I've got 55k words (so I guess I won?) but I'm pressing on and hoping to get 60k+. In December, I'll take a step back (apart from the small matter of a book release) and dig into my TBR pile. I'm looking forward to reading Robert Bryndza's latest Erika Foster novel. I do love a good police crime thriller.
Who are your favourite authors?
Oh gosh. So many. I may write romance, but when it comes to reading, I have very eclectic tastes. So, in no particular order, J. R. Ward, Lindsay J. Pryor, Incy Black, Lexi C Foss, J. A. Huss, Robert Bryndza, Kerry Fisher… I could go on a while. I'll stop there. Suffice to say, I love discovering new and upcoming authors.
Do you have any favourite fictional characters?
Yes. Kane Malloy from Lindsay J Pryor's Blackthorn series. I think about that man (sorry, vampire) a lot. A brilliantly complicated character with hidden depths.
Any fun facts about you that you would like to share?
I am a huge tennis fan (hence my first series follows a tennis player). A couple of years ago, I was at the ATP tour finals at the O2 arena in London and I was waiting in line for the … ahem… ladies room. As I reached the front of the line, someone came out of the cubicle. It was Princess Beatrice. So, suffice to say, I parked my… nether regions… on the same toilet seat as an HRH!
Check out Tracie's web site at http://www.traciedelaneyauthor.com/ and download a free copy of the prequel to her trilogy.