Morton S Gray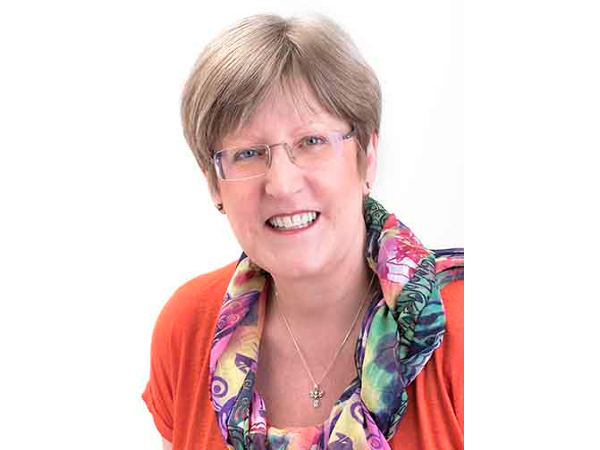 I am happy to introduce Morten S. Gray, an author of romantic suspense novels for Choc Lit Publishing.
Thank you for featuring me on your blog, Roger.
About me-
I live in Worcestershire, UK with my husband, two sons and Lily the little white dog.
How long have you been writing?
I've been reading and writing fiction for as long as I can remember. I wrote my first attempt at a novel when I was fourteen, the plot of which closely resembled an Errol Flynn film. As with many authors, life got in the way of my writing for many years until I won a short story competition in 2006 and began to take my writing more seriously.
I studied creative writing with the Open College of the Arts and joined the Romantic Novelists' Association New Writers' Scheme in 2012. I won Choc Lit Publishing's Search for a Star novel competition in 2016 with my debut novel The Girl on the Beach.
Tell us about your book?
The Girl on the Beach was published in January 2017 as an e-book and will be available as a paperback form 10 April 2018 (up for pre-order now).
This is the blurb for the book: –
Who is Harry Dixon?
When Ellie Golden meets Harry Dixon, she can't help but feel she recognises him from somewhere. But when she finally realises who he is, she can't believe it – because the man she met on the beach all those years before wasn't called Harry Dixon. And, what's more, that man is dead.
For a woman trying to outrun her troubled past and protect her son, Harry's presence is deeply unsettling – and even more disconcerting than coming face to face with a dead man, is the fact that Harry seems to have no recollection of ever having met Ellie before. At least that's what he says …
But perhaps Harry isn't the person Ellie should be worried about. Because there's a far more dangerous figure from the past lurking just outside of the new life she has built for herself, biding his time, just waiting to strike.
What do you love about writing?
My favourite part of writing is when the words are flowing on to the page, seemingly without me even thinking. I love that initial spark of an idea, the part where you are getting to know your characters and the journey they are going to take you on to reveal their story. I find this part magical, especially as I'm a planner in my normal life, but when I write a book, I just see where it takes me.
How do you get inspired/ where do you get your ideas?
Ideas come from everywhere – life experience, newspaper articles, sometimes just a picture. I find perfumes and music very inspirational. My second novel, which will be published in 2018 stemmed from a postcard picture of a house.
Do you have a specific writing process?
I try to write every day. My favourite place to write a first draft of a novel is in a coffee shop, with a skinny flat white at my side and the buzz of other people's conversations around me.
Do you have any advice for aspiring authors?
Never give up. Enter competitions. Join writing organisations for the genre of book you are writing. For example, The Romantic Novelists' Association has a wonderful New Writer's Scheme that allows for the critique of your novel. Mix with other writers, they are generous with their advice and help.
What are you currently working on? How long before release?
I am currently writing the first draft of a Christmas novella for 2018, revising another novel before sending it to my publisher and completing the publisher edits on my second novel (as yet untitled) with a contract to be released by Choc Lit in 2018.
What are you currently reading?
I'm currently reading Victoria Cornwall's second novel for Choc Lit, 'The Captain's Daughter' and loving it.
Who are your favourite authors?
I have so many favourites! Love Jane Austen, LJ Ross, Lynda Gillard, Sue Moorcroft, Elizabeth Gilbert and any of the Choc Lit authors to name but a few.
Do you have any favourite fictional characters?
Love Elizabeth Bennet in 'Pride and Prejudice'.
Any fun facts about you that you would like to share?
I love learning new craft skills, am an avid family historian and my recent DNA test suggested that my genetic profile is 90% from Great Britain.