Jane Risdon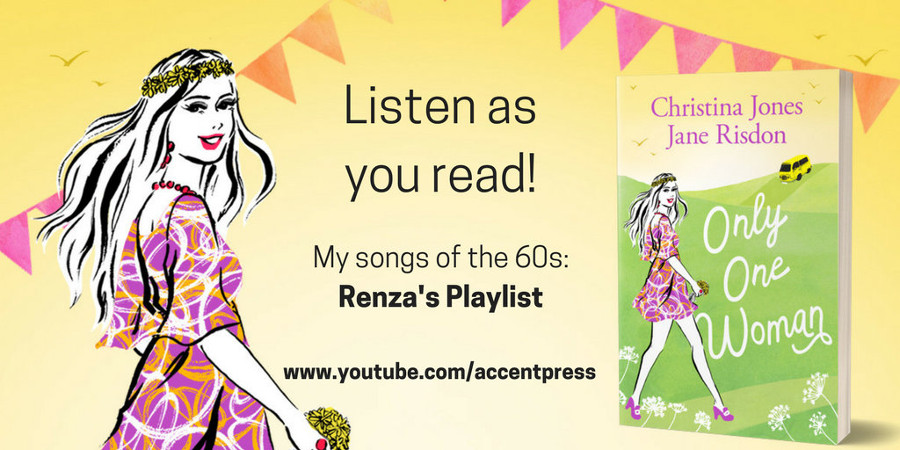 A
n interview today with Jame Risdon.  She changed direction but finished back at her roots!
Could you tell us about yourself?
My name is Jane Risdon and until a few years ago I was in the international music business, managing singers, songwriters, bands, record producers and the odd actor. I'm married to a musician and when he 'retired,' we took on other artists to manage until – as I mentioned – we started to wind that down a few years back, it left me free to write.
How long have you been writing?
I have been writing since I was a child, but only for my own enjoyment. When I had lots of time on my hands – a last – I was able to do what I've always wanted to do and write full time.
Tell us about one of, or your most recent book?
I am most a crime/thriller writer, but on 23rd November 2017 by co-authored novel, Only One Woman (Accent Press) with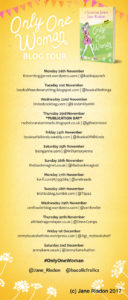 best-selling, award-winning author, Christina Jones, was published.
We go back to the late 1960s when my then boyfriend, now husband, and his band came to England to record and tour and she was taken on as their fan-club secretary – she was a rock/pop journalist back then.
We always wanted to write together but I was on the road constantly, overseas mostly travelling or living, and she was a successful author with deadlines and her own career to concentrate on. We had no idea what we'd find to write about that both of us could be happy with. She writes Bucolic Frolics and I write gritty crime thrillers.
We never managed it, until I moved house a few years back and started to go through old fan-letters, diaries and memorabilia from a life-time in music. A fiction story began to form and I started to write about a young girl, Renza and her love for a guitarist, Scott, who arrived in her village just as she was about to move abroad with her family…I sent it to Christina and she loved it and started writing about Stella, a young girl about to go under the knife, convinced she was going to die and her best friend, Vix, took her to a local gig where she and Scott set eyes upon each other….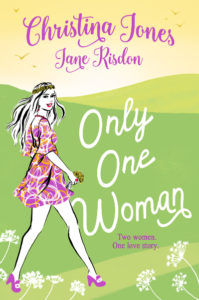 Only One Woman is set in 1968/69 and is full of music, fashion and world events which shape the lives of the girls and it explores the complex relationships young people formed in a time when society was changing fast and the old rules were being broken. The book is being well received and garnering rave reviews, for which we are immensely chuffed.
What do you love about writing?
Holding a book in my hands – the fruit of my long, lonely, labour to get words out of my head and on to the screen.
How do you get inspired/ where do you get your ideas?
Inspiration comes from overheard conversations, a newspaper headline, something I see on TV or hear on the radio and memories – lots of experiences garnered from working for the Government when younger, and from working in Hollywood for many years. The music and movie industry is a fabulous source of material – where there is power and money there is always a story. I have led an amazing life and have so many stories to tell.
Do you have a specific writing process?
Not really. I get an idea – a name or something which pops into my head and I sit at the computer and it all spews out. I have no idea where the story is going to go. It leads me. Rather like the song-writing process.
Do you have any advice for aspiring authors?
I don't really, other than don't let someone put you off and try to write about what you know or enjoy and you're interested in. Your writing will be easier and it will ring true with your readers.
What are you currently working on? How long before release?
Gosh! I have so many works in progress, mainly crime thrillers. My novel Ms Birdsong Investigates: Murder in Ampney Parva is with my publisher now. So fingers crossed. Ms Birdsong is a series and I have one book completed and books 2 and 3 almost completed. She is a former MI5 Officer, fallen from grace, who ends up bored silly in a village in rural Oxfordshire. She gets involved in looking for a missing woman and whilst investigating comes across Russian Mafia, People traffickers, Ukrainian gun and drug traffickers – and murder.
What are you currently reading?
Stella Rimington – former Director General of MI5 – and her novel, Illegal Action.
Who are your favourite authors?
Kathy Reichs – she inspired me to study Forensic Science and Criminal Justice in order to better under both so my writing is more accurate.
Michael Connolly, David Baldacci, Peter James, Karen Slaughter and of course Agatha Christie and Stella Rimington, John Le Carre, Frederick Forsythe…list is endless.
Do you have any favourite fictional characters?
Not really, mostly those I create I think.
Any fun facts about you that you would like to share?
I was invited to talk to the pilots of American fighter jets, from the control tower, getting them to land, touch the runway and take off again at an Airforce Base in the States whilst on tour with one of our bands. I had to give them their instructions for the manoeuvre.
I spent almost 6 hours trapped in an elevator between 17th and 18th floors in a hotel in New York with one of our rock bands and had to be cut out via another elevator which came down alongside, and stepping from one to the other whilst the cable – which has snapped – swayed back and forth. Not for the nervous. We could see right down to the bottom – and one missed step…
Many thanks Roger, for inviting me to do this. Such fun.