Elizabeth Ducie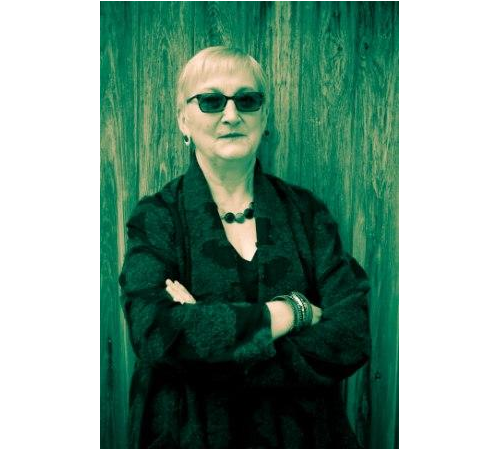 Elizabeth Ducie was a successful international manufacturing consultant, when she decided to give it all up and start telling lies for a living…
Could you tell us about yourself?
I am a scientist who, after thirty plus years in pharmaceutical manufacturing consultancy and technical writing, decided to change direction completely and become a novelist. It has been a steep learning curve, and I am probably still on the incline, but it's great fun; I am having a wonderful time learning to tell lies for a living.
How long have you been writing?
Throughout my first career, I wrote millions of words, all of them absolutely true. There were audit reports from factories in Russia and the Former Soviet Union countries; training modules delivered to groups of technical managers and supervisors in the Middle East and Africa; and a handful of text books on such esoteric topics as validation of quality systems and design of manufacturing processes. But it was in 2006 that I started writing creatively and since then, I have produced short stories, novels, the odd poem or two, plus a series of books on business skills for writers.
Tell us about one of, or your most recent book?
With my background, you won't be surprised to hear that I am currently writing a series of thrillers set in the sometimes murky world of international pharmaceuticals. Book 1 in the Suzanne Jones series, Counterfeit! came out in 2016. It has the strapline: Fake medicines kill. No-one is safe. It grew out of some of my experiences working in Southern Africa in the 2000s. Book 2 in the series, Deception! came out this year. It is set in Brazil and Southern Africa, and is about a new health drink that may be causing more harm than good.

What do you love about writing?
So many things: the way that ideas flow from my imagination to the screen, often surprising me, as characters do the unexpected; the freedom to work where and when I wish; the freedom to not work if I don't feel like it; the opportunity to play with lots of coloured pencils as I fill flip-chart pages with ideas for plots; and the ability to move from one project to another at will.
How do you get inspired/ where do you get your ideas?
For my fiction, the location is always the starting point. Most of my writing, and certainly all my novels to date, are set outside the United Kingdom. I will usually start with the where, then move on to the who, and only then start work on the what and the how. And often a small observation will develop into a much larger story. A group of men leaving the table in Russia just as their meal is being served; a newspaper article about a returning officer announcing a much-delayed election result in fluffy slippers; a family sobbing as they say goodbye to someone at a provincial airport in Ukraine; each of these incidents has presented me with the idea for a story.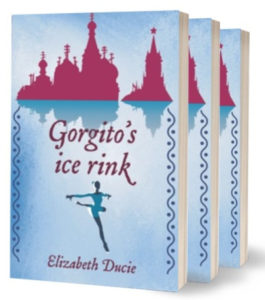 Do you have a specific writing process?
For my novels, I have an annual cycle, running from November to October. For my non-fiction books, it depends on how much else is going on in my life. And for my short stories, there are the odd days along the way, often towards the end of the month when competitions are due to close.
I always write the first draft quickly without worrying about the quality of the text. My mantra is: you can always edit garbage; you can't edit a blank page.
Do you have any advice for aspiring authors?
Write lots, experiment, don't be afraid to fail. Find people you trust that you can share your work with (and that's not necessarily your family), but in the long run, it's your story, you have the final say on what happens.
Read lots and learn from people who have done it before you. There is no point in re-inventing the wheel. But limit the number of 'gurus' or you will spend all your time reading rather than writing.
Decide on the publication route that is best for you. There are so many options out there. But whichever you choose, make sure the output is professional and the very best it can be. Just because we can publish things quickly and easily these days does not mean that we should.
What are you currently working on? How long before release?
I am currently writing the first draft of Corruption!, book 3 in the Suzanne Jones series of thrillers. It draws to a conclusion all the threads running through the previous two books. It will be published in August 2018.
Which of your books are you most proud of?
That would have to be my debut novel Gorgito's Ice Rink. It took me nearly eight years to write and publish and I learned a lot about both processes along the way. It came out in 2014 and was Runner Up in the 2015 Self-Published Book of the Year Awards.
What are you currently reading?
As usual, I have four or five books on the go at the same time. I am reading Fox Halt Farm by Celia Moore and Women of the Wise Oak by Oliver J Tooley. Both are fellow Devon writers and indie authors, and being part of such a supportive writerly community, both online and in person, is important to me. I try to read and review everything my friends publish. I am also working my way through My Name Is Red by Orhan Pamuk. It is a huge tome and I need to be in the right mood for this one, but I love the literary descriptions and odd quirks, like the chapters dictated by a dog. I am reading Black Water Lilies by Michel Bussi, which was enthusiastically recommended by a friend at a party. I am about to begin my next book club choice is The Underground Railroad by Colson Whitehead. And throughout December, I will be reading two literary advent calendars: A Christmas Mystery by Jostein Gaardner and The Indie Authors Advent Calendar, a collection of short stories published daily.
Some people say they can only read one thing at a time. But I love dipping in and out of different stories. After all that's what we do with radio and television; why not with books?
Who are your favourite authors?
Far too many to note all of them, and it also tends to be a movable feast, depending on what I have recently read. I love all fantasy series, so JRR Tolkien, Robert Jordan, JK Rowling and Stephen King (for his Dark Tower series) are a must; I also read thrillers, especially James Patterson, from whom I have learned so much; for crime, I tend to read Damien Boyd and Frances Evesham; and I can't resist Alison Morton's Roma Nova books.
Do you have any favourite fictional characters?
I am drawn to anti-heroes like Captain Jack Sparrow or Spike from Buffy the Vampire Slayer. They tend to get the better lines and have more fun than the heroes.
Any fun facts about you that you would like to share?
When I went back to University in 2010 to study Creative Writing, I panicked for weeks beforehand; not about the studying, but about what I should wear for my return to campus after a break of nearly forty years! In the end I opted for a conservative pair of denim jeans and a jumper. But I did wear floral sneakers with sparkly laces to showcase my creativity. I'm not sure anyone noticed.
Find out more about Elizabeth and her writing on her WEBSITE