Kim Cresswell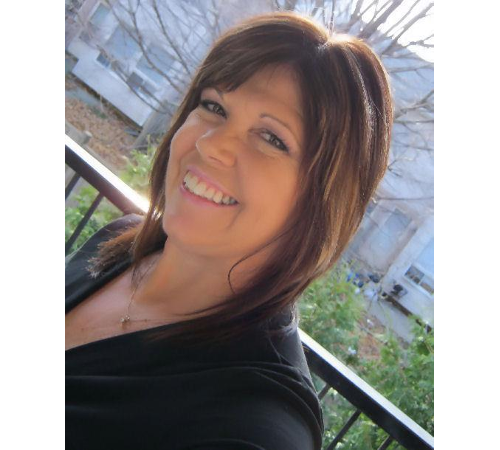 K
im Cresswell , a Canadian author of suspense and thrillers has kindly agreed to take part in my author interviews.
Could you tell us about yourself?
First off, thank you for having me on your blog. I am the award-winning Canadian author of the action-packed WHITNEY STEEL series featuring feisty investigative reporter Whitney Steel. I write action-packed thrillers and true crime. I've also published two Kindle Worlds novellas (JET: OBLIVION and JET: DUPLICITY) featuring JET from Russell Blake's NYT's bestselling action-adventure thriller series and characters from my Whitney Steel series.
How long have you been writing?
I've been writing since I was a teenager and decided to take it seriously in 2012 when I published my first book, REFLECTION (A Whitney Steel Novel – Book One).
Tell us about one of, or your most recent book?
My most recent book is RESURRECT (A Whitney Steel Novel – Book Three). Whitney Steel is back, looking for the next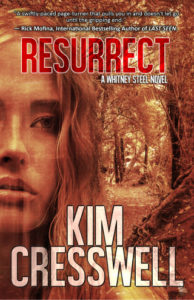 big story. She found it! After two prominent scientists working at privately owned BSL-4 labs in Nevada and Texas are found murdered, no one makes the connection until investigative reporter Whitney Steel receives information about a possible biological attack using a new chimera virus known as 'Resurrect'. But when Whitney begins to unravel the truth as to who is behind the threat, enemies far and near surface, and a shocking discovery into the past could change her life forever in a race against the clock. "A swiftly-paced page-turner that pulls you in and doesn't let go until the gripping end." – Rick Mofina, International Bestselling Author of LAST SEEN
The Whitney Steel series will be translated into German in a 3-book deal with Luzifer Verlag beginning in 2018.
What do you love about writing?
I love being able to disconnect from the real world and create my own world. Also, I love having the ability to bring my characters to life and the freedom to tell their stories. I can't imagine not writing.
Do you have a specific writing process?
I'm a plotter. When I begin working on a story, I must have the back cover blurb written first, and then I plot each chapter before writing a word. The plot can, and usually does change, as I go.
Do you have any advice for aspiring authors?
Write! Read your favorite author's books. Study your craft and write…write…write. Always dream big and make those happen!
What are you currently working on? How long before release?
I'm currently working on DEADLY SHADOW, the first book in the dark and gritty Assassin Chronicles series (paranormal/supernatural thrillers).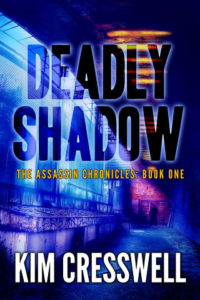 FBI Agent Victory McClane is obsessed with finding Ohio's barbarous serial killer, "The Wrapper". When another young woman turns up dead and the victim is linked to Derrick Lynn, son of the Secretary of Defense, Victory finds Derrick has all the right answers and is a little too helpful. Derrick has a secret. He's a government assassin with the secret Elara Project who uses his unusual paranormal skills to kill his targets.
Victory makes a discovery of her own. Derrick is connected to another one of her unsolved cases, her first with the FBI, a two-decade-old mystery the Bureau dubbed, The Shadow Case. As the body count rises and the noose tightens around The Wrapper, the killer discovers Victory's weakness and things turn personal. With time running out, Victory must cross a dangerous line, into a world of government cover-ups, murder, and betrayal, a decision that will test her limits and everything she believes in.
DEADLY SHADOW will be released by early 2018. It could be sooner. <grin>
The Assassin Chronicles TV series, based on my 4-book series is presently in development with producer/writer Joel Eisenberg – Council Tree Productions, a TV/Film production company in LA.
What are you currently reading?
At the moment, I'm not reading anything due to my crazy busy life.
Who are your favourite authors?
There are so many!
Lee Child
James Patterson
Russell Blake
Karin Slaughter
Lisa Gardner
Michael Connelly
Do you have any favourite fictional characters?
Harry Bosch
Jack Reacher
JET
Whitney Steel (from my own series)
Any fun facts about you that you would like to share?
I'm a mother, grandmother, and hard-core gamer who has been gaming since back in the day when Amiga 500's were popular.
Find more about Kim at her WEBSITE