D. M. Miller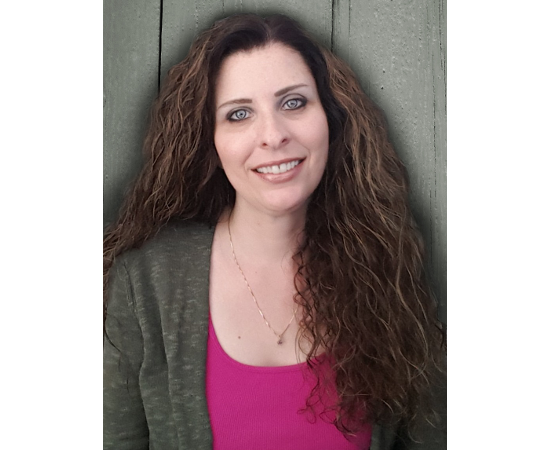 A
writer from the age of twelve, after earning a Bachelor's degree from Syracuse University, D.M. Miller trekked a path from North to South to West, finally settling with her family among prickly cactus thorns and big sky valleys. Coming from a distinctively clashing gene pool, the author of the romantic interfaith
Heart
series has an appetite for going against the grain in both fiction and nonfiction alike, exploring the difficult themes of religion, politics, ethnicity, culture, family, ancestry, identity and most of all, love.
Could you tell us about yourself?
Hi Roger. Well, let's see. Though I have a nonfiction book which is partly a memoir, I'm mainly a romance author focusing on the hardships of interfaith relationships and the clashes between the religions themselves and their adherents. My novels are like no romances you've ever read. There's no fluff, just realistic characters and stories with a little drama added for enjoyment.
How long have you been writing?
Since the age of twelve, but I first started publishing in 2015.
Tell us about one of, or your most recent book?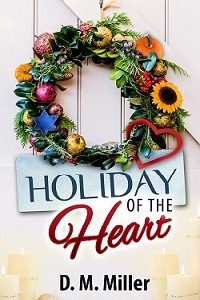 My most recent book is Holiday of the Heart, which is the fourth installment of my Heart series, featuring the Jewish Catherine and Muslim Abdul and their crazy families. It starts out with the Muslim holiday of Eid al-Adha and moves through the months of September through December, hitting Rosh Hashanah, Yom Kippur, Halloween, the American Thanksgiving, Hanukkah and Christmas along the way. This family consists of Muslims, Jews and Christians. They don't all like each other's religions, and some downright hate them. Yet somehow, they have to find a way to make it through the holiday season together without killing each other!
What do you love about writing?
The catharsis and the creativity. Through writing, I'm able to explore themes which are important to me, make a statement, and do it in a fun yet meaningful way. I want to entertain readers, but I also want to teach them something they might not know and show them a different point of view. Life is not black and white. I'm all about the grey areas.
How do you get inspired/ where do you get your ideas?
Inspiration is everywhere: my own life and family, news stories or books I read, a trip… anything really.
Do you have a specific writing process?
When I'm working on a book, I always begin with notes I've jotted down here and there, whenever the inspiration comes, and I put all the little pieces of paper together and organize them. I don't create a formal outline, but it's in my head, so once I begin writing, I know where I'm going. As I write, more ideas come, and I write more notes for future chapters. I also have a weekly word count goal, rather than daily because life can screw up the daily goal. And I set an end date for the first draft to force myself to get it done. It may sound organized, but I'm sure there are authors far more put-together than me!
Do you have any advice for aspiring authors?
Stop dilly-dallying around and get to it! I wasted far too much time, and now I feel like I'm behind where I should be at this point in my life.
What are you currently working on? How long before release?
My next release will be in January 2018. It's a novella, romantic suspense, with a dash of interfaith. I haven't yet revealed the title but will do so soon. This story is like nothing I've ever written before, and yet it's very much me. I think a lot of my readers will be surprised.
What are you currently reading?
At this moment, it's Nora Roberts. I'm not a huge fan of the factory workshop style of churning out formula books, but at the same time I read these types of books to study and figure out the appeal of the big commercial authors.
Who are your favourite authors?
Jan Ruth is my absolute favorite. I like to read a little of this and a little of that, and Jan Ruth is the one author who keeps me coming back for more. Some others are: Orit Arfa, Simon Dillon, Joel Hames, Maria Gibbs, A.M. Khalifa, Saul Bellow, Ernest Hemingway, Elizabeth Gilbert, Mary Campisi, to name but a few. I don't typically go for mainstream, though like I said, I do read it to learn. Lately I've been reading a lot of Debbie Macomber. Her books are easy reads and I prefer more substance, but they are entertaining—and clean! I will read erotica, but a romance without graphic sex is more my speed.
Do you have any favourite fictional characters?
Probably none that people would know. I love the men that Jan Ruth writes. Her books are very character driven, though the plots keep the pages turning too. And I fall in love with my own characters. As a writer, you have to. Otherwise, there's no heart, and there's nothing worse than a cold romance.
Any fun facts about you that you would like to share?
I'm a little bit of a reality show junkie. Dancing with the Stars, Shahs of Sunset, Million Dollar Listing Los Angeles, Shark Tank, American Idol when it was on (probably won't watch the new version), Keeping up with the Kardashians, The Profit, Hollywood Medium, and a few others at one time or another. Though they're well-produced and pre-planned, I still enjoy watching them more than a lot of the fictional series on television today. And this after I said I prefer substance, right? It's just fun to watch these silly shows.
On a more serious note, I'm also a news junkie (as much as I can be time-permitting) and periodically check the news app on my phone throughout the day to see if anything new and interesting has popped up. And every day I scan the Israeli news because I'm a huge advocate for the Jewish State. If that upsets anyone reading, I really don't care.
Take it or leave it, this is who I am. I push buttons, not to be provocative, but because I stand up for what I believe in. Most of those who are antithetical are simply ill-informed. I'm here to educate and share what I know. If I can entertain you in the process, even better!
You can catch up with D. M. Miller at her excellent BLOG or see all her books on