Caron Albright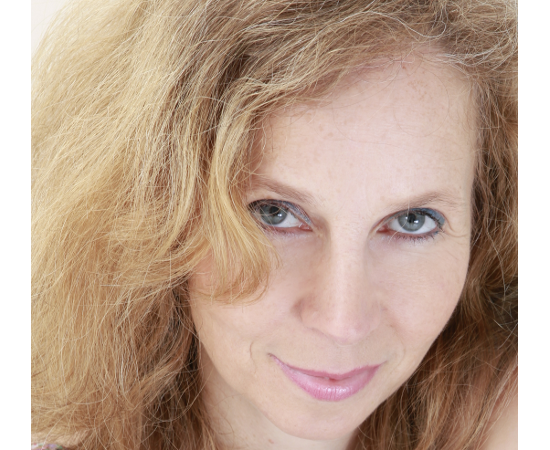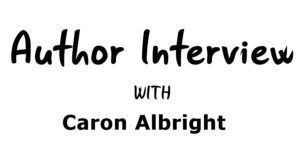 C
aron Albright fell in love with books as soon as she could read and never grew out of it. With one foot firmly planted in Fictionland ever since, she is moving from one adventure to the next (strictly on the paper of course).
She loves capers with feisty heroines, dashing heroes with a dangerous edge and thrilling locations and would gladly explore the world for the sake of research – preferably while tap-dancing, with a champagne glass in her hand.
Instead she spends her time in front of her keyboard, sipping herbal tea.
When she feels the need for a change, she switches to coffee and writing crime novels under the name Carmen Radtke.
*****
Could you tell us about yourself?
I started out as a newspaper reporter, in my native country Germany. I always wanted to write novels, but only started in earnest after I'd moved to New Zealand. When earthquakes destroyed the centre of my new home town of Christchurch, I actually crouched under my table, typing away on my first novel draft.
How long have you been writing?
I've been writing all my life, but I started to write fiction in 2010/2011.
Tell us about one of, or your most recent book?
The most recent book is titled A Matter of Love and Death, under the pen name Caron Albright. It is set in 1931, in Adelaide (South Australia). It's a mix of romance and cosy mystery, and two sides of a world shaped by the Great Depression. Illicit champagne and honest law-breakers included.
What do you love about writing?
It lets me explore any world, any time, and any character I can imagine. I can see things through their eyes that I will otherwise never know.
How do you get inspired/ where do you get your ideas?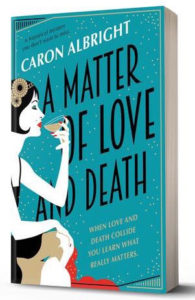 Anything can trigger an idea. It depends on if it will stay with me and grow if I'll do anything with it. For A Matter of Love and Death it was the fact that for a few years Australia only trailed Germany when it came to suffering from the Depression. I didn't know that, just as I didn't know anything about the food dole, beef riots …
For my debut novel The Case of the Missing Bride I had stumbled upon one fact (I couldn't find out more). In 1862, a group of poor family-less girls set sail for Canada, to be married to prosperous men. They never made it. One stopover in San Francisco saw the last of them. This kept me awake for night, with my brain churning away. The result is my fictional attempt to save as many of them as I could, and to make sure they're not forgotten.
Do you have a specific writing process?
I suffer from the original reporter's affliction, rushing ahead, but now I wait until I know my characters well enough and have the important plot points. Things may still change, but it's a rough road map. I admire authors who can write a novel in a month. I can't. On excellent days, I manage 3000 words. A lot less when life gets in the way and I need to interrupt my writing for a while.
Do you have any advice for aspiring authors?
Don't expect perfection from yourself. Give yourself the licence to be bad. Join a writers' group, either where you live or online. Ask for help and advice, and be willing to do the same for others. Most of all, enjoy the journey. There will always be moments when you want to give up and delete everything you've written. Don't. It'll be worth it in the end.
What are you currently working on? How long before release?
I'm currently working on a sequel to The Case of the Missing Bride, after their arrival in Canada. Gold, pack trains and steam boats! As to when it will be released – I don't know. I hope for the best.
What are you currently reading?
I'm currently re-reading the Arly Hanks series by Joan Hess, in memory of a wonderful writer who passed away on 23 November. She was wise, wickedly funny, and died much too young.
Who are your favourite authors?
Many! For non-fiction, Bill Bryson. Otherwise I love Agatha Christie, Dorothy L Sayers, Jane Austen, Mark Twain, Charles Dickens, Georgette Heyer, Tony Hillerman, Kerry Greenwood, Elizabeth Peters, Joan Hess, Rhys Bowen, Terry Pratchett, Donna Andrews, Rex Stout …
Do you have any favourite fictional characters?
Amelia Peabody, Archie Goodwin, Sam Vimes, Captain Carrot, Granny Weatherwax – another long, long list.
Any fun facts about you that you would like to share?
I once interviewed Ken Follett on his book tour, and ended up quoting Jane Austen with him. I usually have at least one cat, and I can't write about main character if I haven't got the name right.
You can find out more about A Matter of Life and Death on 

on 

  or Carmen's WEBSITE