Kira Lily Nash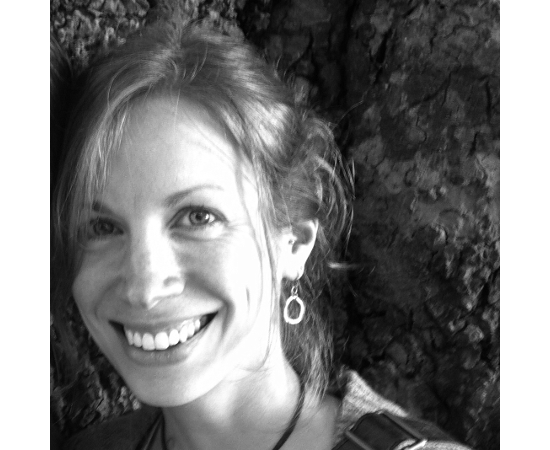 Kira Lily Nash is a writer, editor, and designer by trade. She currently lives with her family in the wonderful southwest of France, amidst the coastal pine forests by the mighty Atlantic ocean. Although delighted to be able to experience the sun and sea on a regular basis, she still misses her Welsh home sometimes. She enjoys painting, surfing, cakes made by her husband, and playing catch with her fluffy white cat. Under the Dragon Star is her first novel; she never thought she'd have the patience.
Could you tell us about yourself?
I'm a writer, editor, and photographer/designer by trade, although I've also been a homoeopath and ice-skating teacher, worked as an artist, and I studied philosophy and archaeology. In recent years I've gravitated back to my natural skill-set – language and design – and seem happy enough there for the moment. I'm British by passport, but was born in America of varied heritage and have lived in various places during my life; presently we live in the wonderful southwest of France, amidst the coastal pine forests by the mighty Atlantic ocean. Although I'm delighted to be able to experience the sun and sea on a regular basis, I still miss my Welsh home sometimes. I love to read, paint, surf, be outside as much as possible, and eat my husband's lovely gluten-free cakes. For fun of an evening, I greatly enjoy playing catch and hide-and-seek with my fluffy white cat.
How long have you been writing?
I've been writing stories and poems for much of my life, although they've certainly become more refined of late. Actually I used to hate writing, and wished that I was better at something more exciting, but as writing and editing now pay the bills, I shouldn't really complain. Much.
Tell us about one of, or your most recent book?
My most recent book – my first full-length novel – is called Under the Dragon Star. It's told in the style of a traditional, magical, fantasy adventure, suitable for almost all ages but best for readers aged 12+. It's a story that I feel has a life of its own, and desperately wants to be told!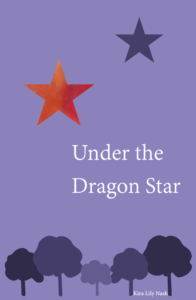 The tale centres on Analai, the heroine, and her quest to free a kingdom from the terrible and insidious darkness that threatens to devour it. For Analai, the story becomes not just an outward journey, but also a voyage into her heart, and hopes for the future. Born under the Dragon Star, she has magical power that surpasses that of most other magi, but her upbringing denied her the training she needed. Suddenly thrust into a desperate situation, she must adapt, and learn that neither she, nor her family, is as she believed.
The main threads of the book are those of friendship, adventure, forgiveness, and the victory of good over evil, but interwoven with them is a strand of a coming-of-age story, as Analai finds her world turned upside down, and finds herself in it. The story contains gentle humour, a very believable magical world, and characters familiar enough to be loveable (or hateable!), but different enough to be exciting.
In some ways it's so much more than just a story for me; it's also a statement on what I feel we would benefit from as a society. If we are truly shaped by stories, than I fear that we as a society are in danger of taking on some very disturbing shapes, if the balance between uplifting and unsettling is not redressed/maintained. If we are only ever exposed to gritty and disturbing art, books, films, then they will become our reality. Art imitates life, or is it the other way around? I believe that interspersed with those modern works there must still be stories that offer hope, light, and a window into another world: one that may remind us of those indefinable qualities in our natures that help shape who we really are. Of course there is a necessity for representation, and for art to provide a medium in which everyone may have a voice and a platform, but I believe that not every artistic work must be tethered to the darker aspects of our existence. In this vein, Under the Dragon Star may be more "traditional" than some other books out there, but I don't see that as a disadvantage!
How do you get inspired/ where do you get your ideas?
My writing process varies with the type and subject, but always necessitates calm and quiet. With many of my poems, I know what feeling I want to convey, but not always the words I need to help me do that. So poetry for me frequently involves sitting, waiting, thinking, and trying, until I find the word-shapes that match the images in my mind. I'm synaesthetic, so words for me are so much more than simple black and white on the page. Most of my stories though seem to come automatically. For Under the Dragon Star, I sat down to write one day with just a sentence (which became the prologue), and 4wks later had written just under 70,000 words: at one point, 12,000 in one day. It seemed to come through me; there were bits I couldn't even remember writing when I'd finished and I rarely knew what was happening next. Of course it's had many edits, but no changes to the essentials would stick.
What are you currently working on? How long before release?
Although I have hints of sequel in my mind, my time and energy are mostly taken up with my "day job" at the moment; I'm editing university textbooks on Chinese medicine for a non-profit Foundation. Once I'm finished with my current project, I hope to find some time to sit down and let my mind be carried back into the magical world.
Who are your favourite authors?
I love Tolkien, of course, and C.S. Lewis. Diana Wynne Jones, Terry Pratchett, Katherine Swift, Stella Gibbons, Hope Mirrlees, Cressida Cowell, Robert MacFarlane, Bruce Chatwin and most definitely Horatio Clare, on whose books I appear to be binging presently. I read fast though – very fast – so finish things far too quickly. Then I read them again.
Any fun facts about you that you would like to share?
As for fun facts: I once got trapped between floors in a primitive, open-fronted lift (although my husband has pointed out that this is more terrifying than fun), I'm hypermobile, I have perfect pitch and can "do voices", and I like blankets. Fun, huh?
Find out more about Under the Dragon Star HERE  or meet up with Kira on