Lucy Cameron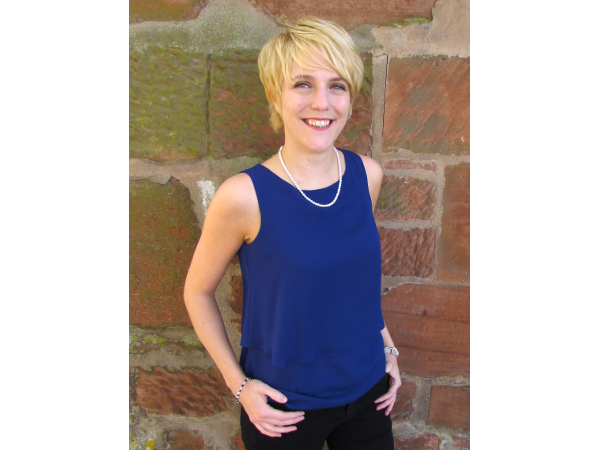 L
ucy's interest in writing stems from her love of film and theatre and she is a keen script writer who hopes to see her plays onstage following her scriptwriting debut as part of the National Theatre Scotland's 'Five Minute Theatre Show' project in 2014.
Welcome.
Could you tell us about yourself?
My name is Lucy Cameron and I have been living in Scotland since 2013. I have recently bought a house which means I am no longer resident in my dad's shed where I lived for several years whilst writing my debut novel. I love all things crime (writing) but also have a keen interest in the theatre, both watching shows and helping out backstage.
How long have you been writing?
I have been writing since 2013, at least this is when I decided I would like to see if I could write a full length book, which not only did I do, but I also discovered I rather enjoyed it. Prior to that I had been on a lot of creative writing courses and written short stories and scripts.
Tell us about one of, or your most recent book?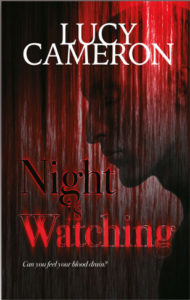 My debut novel Night Is Watching was published in April 2017 which was fantastic. It is a psychological crime/horror story about Detective Sergeant, Rhys Morgan hunting a serial killer whilst coming to believe he is being pursued by something far more sinister. It has an element of the supernatural to it which I really enjoy.
I loved writing it and am so proud and pleased it has been published.
What do you love about writing?
I have thought about this a lot lately and think the answer is the enjoyment telling a story gives to the person that reads or listens to it. I also enjoy hearing different people's thoughts and interpretations on a story. Telling a story through written word is wonderful because everyone will see and understand it slightly differently through the use of their own imaginations.
How do you get inspired/ where do you get your ideas?
Ideas come from everywhere. Something someone says, an experience. These can be ideas for stories or characters. I have a notebook for jotting such ideas down, although I do need to get better at using it.
Do you have a specific writing process?
I am a planner and like to have an idea outlined before I begin writing.
I have an office space in my house and I try to set aside writing time Monday to Friday where I will go to the office and write. I like having a defined space for writing as when I have finished I can close the door and let my brain wind down.
Do you have any advice for aspiring authors?
It is advice I am sure everyone will have heard before but just get the first draft down on paper. I think the saying goes 'Don't get it right, get it written.' When I was at Art School I had a tutor who used to say you don't begin a painting properly until the whole canvas is covered, if you work on the detail of a corner while the rest of the canvas is blank, the corner will look completely different when the rest of the canvas is full of colour. For me writing a book is the same.
What are you currently working on? How long before release?
I have just finished something completely different – A light-hearted comedy, so quite a change from my published novel.
I am also working of a second book in the Rhys Morgan Series and in addition have an idea for a crime novel with no supernatural element – Plenty to keep my busy into 2018.
What are you currently reading?
Insidious Internet by Val McDermid. I've only just started it and can't wait to get stuck in.
Who are your favourite authors?
There are so many great authors out there. Steve Mosby, Mark Billingham, Stuart MacBride and James Oswald are my long standing favourites. I have recently read and really enjoyed books by Paul Cleve, Douglas Skelton and Sarah Pinborough.
Do you have any favourite fictional characters?
I really enjoy Tony Hill and Carol Jordan in Val McDermid's series and look forward to a new release about them. Having read so many books about them they feel like real people to me.
Joe 'the Tailor' Klein in Douglas Skelton's Davie McCall series is one of my recent favourites – if you haven't met him yet, I urge you to.
Any fun facts about you that you would like to share?
Two years ago I played a pantomime horse in a production of Beauty and the Beast but have now retired from my glittering acting career.
You can catch up with Lucy at Caffeine Nights.