Dale Brendan Hyde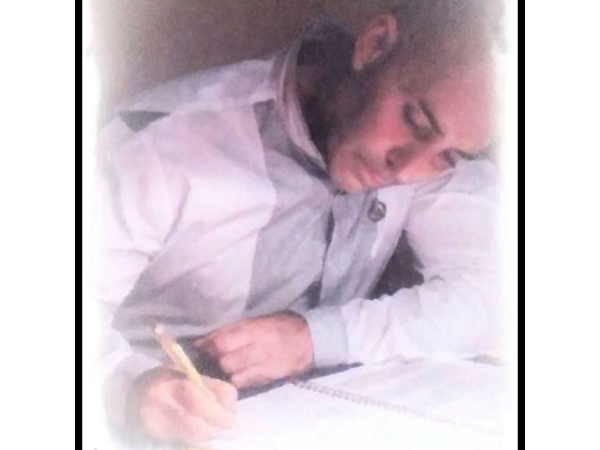 T
odays interview is with an author whose debut novel, The Ink Run is getting rave reviews, and I am happy to talk to Dale Brendan Hyde.
Could you tell us about yourself?
My name is Dale Brendan Hyde. I'm 43 years old. Aquarius star sign. I live in West Yorkshire but was born in Salford. The majority of my Dads family still live in Salford. My mum & Dad & sister all live close by to me in Wakefield though.
I'm dating for nearly three years a lovely girl who works in business management.
How long have you been writing?
And I've probably being writing seriously now for about three years. I did spend about ten years handwriting my debut novel, but I'd say the last three years I've started to take it seriously and build not just the writing aspect but the business end too.
Tell us about one of, or your most recent book?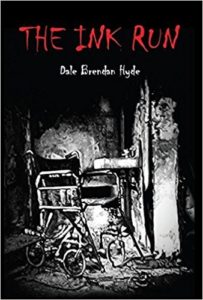 My debut novel titled The Ink Run was published by warcry press April 2017. If you love a good crime fiction novel with a slice of horror cutting through it then this book is for you. It's sold out of its hardback limited edition and the paperback is due at the end of this January. The Amazon reviews are fantastic and I feel it's now starting to gain some momentum in the marketplace. Most who have reviewed it say it's an incredible debut and if they didn't know it was fiction could easily think its fact.
What do you love about writing?
What I love about writing is the process of learning how to construct a great novel. I've always hated celebrities like film or music stars, yet the famous writers seemingly go about their business unchecked. That's appealing in the sense of being known but yet not being hounded too much. It's also a chance to make a pot of cash if you can get it right. I've a good few novels in me, I'm not a flash in the pan writer hoping to make it straight away. I'm willing to put in the hard silent graft.
How do you get inspired/ where do you get your ideas?
I'm inspired by many things. Other writers are certainly one of my main influences. I also would say that my chequered past as a youth in the prison system inspired me to turn my life around and be nice. I'd say my first novel and the one I'm working on now are totally influenced by my early years of incarceration. I read heavy literature while away and that set me in good stead as a learned gentleman.
Do you have a specific writing process?
I love when working on a novel in the early days to get out into nature with a pad and pen and just get some ideas forming. In a strange way I like sitting in my local church yard and walking amongst the real old graves. Sometimes a character name has certainly being born from viewing a tomb that caught my eye. For writing the ink run middle section where the main protagonist is locked away in an asylum where he is placed on an experimental wing using olden day methods to cure the mad. I used my local asylum museum where the curator allowed me to sit inside the only remaining padded cell from the west riding pauper lunatic asylum, so I could capture the atmosphere for those parts in the novel.
Do you have any advice for aspiring authors?
My advice for any aspiring authors out there or for anyone in the process of their own debut, just keep focused. The end will come!
I'd also stress that it's important to start putting your name and brand out their even before you complete your book. Start making the right contacts early and have a plan as to where you are trying to go in this literary world.
What are you currently working on? How long before release?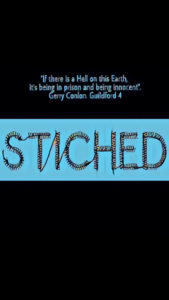 I'm currently working on my second novel titled STITCHED
In my opinion it is an important current social problem of innocent people languishing for years in prisons. It shows how the little man on the streets suffers after such a blow. It's OK these famous people hiring the best lawyers and having the media back them. My story is about real people who will go through the horrors of a miscarriage of justice with just the legal aid, duty solicitor etc. to help. The lack of support when eventually released is non existent.
Again like my debut it's a mixture of the real, the researched & my imagination combing all three to show my style of writing stories.
What are you currently reading?
I'm currently reading nothing, except my own work. When I'm developing a new book I prefer to not influence myself by reading other authors at the same time. When I'm free to read I love my Irish writers the best. Brendan Behan's Borstal Boy & Confessions of an Irish Rebel are two of my favourites. I love Sean O Casey too and Bernard Shaw.
I love his play, John Bull's other island.
Do you have any favourite fictional characters?
I don't have many favourite fictional characters. I thought Lisbeth Salander in Stieg Larsson's books was phenomenal. I also like the character Patrick Bateman in Bret Easton Ellis book American Psycho.
Any fun facts about you that you would like to share?
I helped start the bare knuckle revolution that's emerging right now out of the UK. I fought, refereed, and helped promote early events for Bbad. ( check them out on YouTube)
Find out more about Dale at 

   and his debut novel The Ink Run at