Andreas Wisst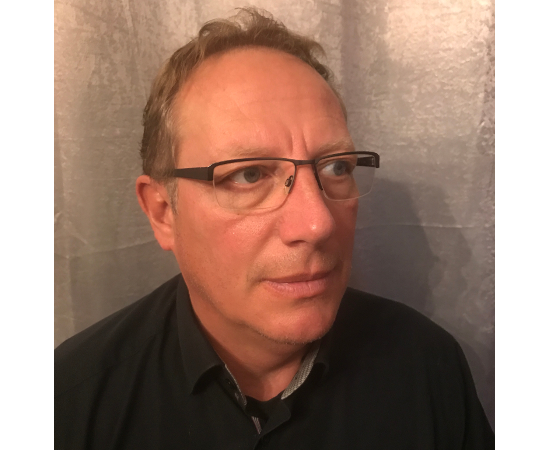 I am really happy today to be talking to Andreas Wisst who, from a young age was fascinated by storytelling and history. This developed into an interest into science and research as well as unconventional theories and para-science ideas. He developed a burning interest and indestructible curiosity, which he stubbornly maintains with his enthusiasm for youth literature as an adult.
With his debut novel Leas Erbe: Sterne Blut (Lea's Heritage – Star Blood), he realized a long-cherished desire to write a novel that he would like to read and share with others: an all-age adventure that unites his favourite genres. He combines sci-fi, dystopia and fantasy into an exciting story in which romance can not be missing. The fast-paced start of a series of novels to create stories that captivate, in their very own way but also to reflect.
Could you tell us about yourself?
I was born in Brühl near Cologne (Germany). As a child, my parents moved with me to Göppingen, a city close to Stuttgart in the south of Germany. In this part of the country I live now with my wife Katrin (happily married since 2009) adjacent to a Nature Reserve.
When did you first decide to write and what got you started?
Since an early age, history and stories fascinated me. In addition, I have always been interested in science and research, including theories and ideas of alternative science and archaeology.
However, for many years – apart from stacks of notes and short stories – I had no time to work on larger writing projects. That did not change until I met Katrin. The biography of her family, with her French grandfather, who was a member of the secret army in the resistance, and her German grandfather, who was imprisoned under the Nazis, awoke in me the burning desire, to write a multi-volume dystopia.
Do you plot your stories or do you write and see where it takes you?
A mix of both. I start with an idea, which sets the rough framework. After that, everything can happen. My protagonists probably hates me for this spontaneity, but by too much planning, I feel limited. I am someone who is mostly inspired by the moment, be it from the news or scenes on the street. I love to continue the situation, which I face, to embellish or distort it, and to merge the involved people with my fictional characters.
Do you have any inspirations for you writing? Other authors / people / events?
As mentioned in the previous question, I take the direct inspiration for my writing mostly from daily life. Like a sponge, I absorb everything that seems useful.
However, of course, other authors influence me too; everything you read does it. You pick it up; you learn from it and improve your own abilities by it. It is a kind of feedback circle, you develop skills and ideas further while you transform, and enrich your own work, more or less consciously, before you finally pass it on so that the game starts anew. The way, every kind of art refines and improves itself. The entirety of all authors are founding the breeding ground of each single writer's creativity. The better fertilized my soil is, the better my work will be.
Partly because of this, my maxim corresponds to the much-quoted sentence: "Other authors are not my competition. I stand with them, not against them."
What is the best part about writing, and the worst?
After months of scribbling and assembling a jumble of plots, subplots and dialogues, it is exciting to see how this wild collection of scribbling notes begin to form coherent paragraphs and scenes on screen. The worst part of the writing is the endless, but extremely important time you spend editing.
Can you tell us about one of, or your most recent book
Actually, I am working on my series Leas Erbe, which will keep me busy for some time.
The protagonist of this dystopia, playing in the year 2528, almost 500 years after the Great Cataclysm and the subsequent war and pandemic, is Lea.
In this new era of recovery, Lea lives in the dome city of Grenoble, which lies in the former France. At the local elite institute to which she only can access thanks to a scholarship based on her skills as a racing driver, she studies medicine.
But the new time and peace deceives, since none of the human races – neither humans nor vampires – has learned from the past.
Lea's life falls apart, overnight she turns from a student and successful pilot to a hunted; her friends and her family in mortal danger, and Lea does not know why.
Lea recognizes the gravity of her situation and of the conspiracy, which started with the cryptic hints her aunt gave her in the restricted area.
The sinister scheming of the competing secret societies dangerously approached her, trying now at all costs to take hold of her. Only due to enormous luck and Cloe's spontaneous help, Lea can escape in the last moment an attempted of assassination of her during the race. Time is running out and there is no time for Lea, to enjoy the victory after the race. She has no other choice now, than to follow the thin thread of clues that leads her into the gloomy darkness of her unknown past.
Hoping to save the lives of her family and friends, as well as her love to Colin, Lea sets off. Alone. Leaving everything and everyone behind her, she steps down into Grenoble's forbidden underworld and takes on to struggle, with the shadow of her past and far darker evil…
Lea has to solve the mystery of her origins.
Fast. Against the betrayal. Against death.
It is her heritage.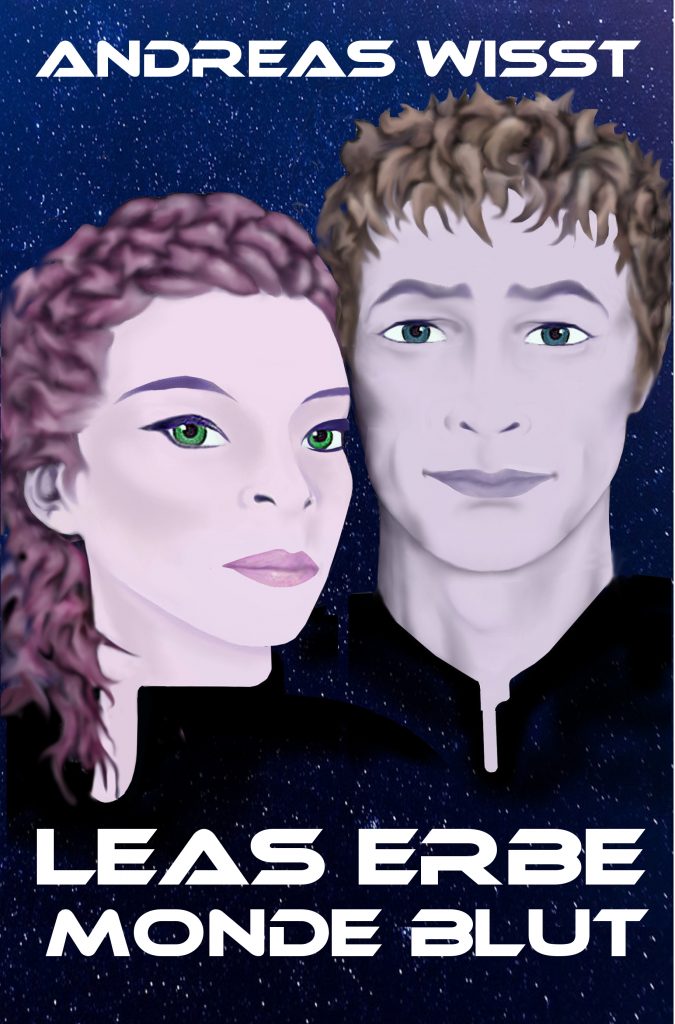 What are you currently working on? How long before release?
Currently I am working on the third volume of the series "Leas Erbe", which is expected to be released 2019. In the aim, to make the series finally also available to English-speaking readers, I am also working on a translation of the first volume into English. However, for the English version I cannot give a release date yet, because the translations sent to me do not match with my expectations up to now.
What are you currently reading?
I pulled an old classic off the shelf: Do Androids Dream Of Electric Sheep? / Philip K. Dick. It is in the original version, as I take every chance to improve my English.
Which authors and novels would you recommend?
The list of my recommendations is long, but to choose a few out: George Orwell/1984, Aldous Huxley / Brave New World, Franz Kafka / The Trial, Virtual Light / William Gibson, Lois Lowry / The giver to Liu Cixin / Three-Body Problem.
What do you feel are the greatest challenges facing any writer at the present time?
From a daily life point of view – depending on the model chosen – the biggest challenge for an author is to find a publisher or, as an indie writer, to manage marketing and sales on your own.
From an artistic and moral point of view, writers should not only skilfully entertain their readers with a story, but also encourage them, along the way, to think for themselves and to question things more critically, before it is too late … as so often in history.
How important do you think social media is for an author?
Social media? Indispensable! An important marketing and contact factor, especially for indie authors. It does not matter which social platform you prefer, but you need one to have a possibility to make your work known. Social media platforms give the author the opportunity to meet readers and fellow authors around the world, which he would normally never have a chance to encounter. I for myself chose Twitter, and I am grateful for all the great contacts and friendships, that have resulted from it.
You live in Germany, could you tell us about the country, the people and the culture
The Black Forest, home of the cuckoo clock, Grimm's Fairy tales and the Alps are probably the most famous landscapes in Germany. In between there is an incredible diversity of regions to discover, with a high density of museums, which allow you to get all kind of information about history and art. In the south of Germany, following the Alps, you will find wooded hills and mountains, cut through with flows and lakes. A region interspersed with castles and mystic places that inspired the age of German Romanticism in the late 18th and early 19th centuries. The more you move to the north, the more and more the land flattens off, passing by large industrial regions until the landscape opens to a wide plain towards the North Sea.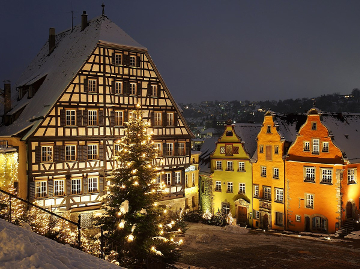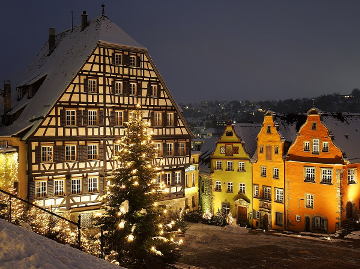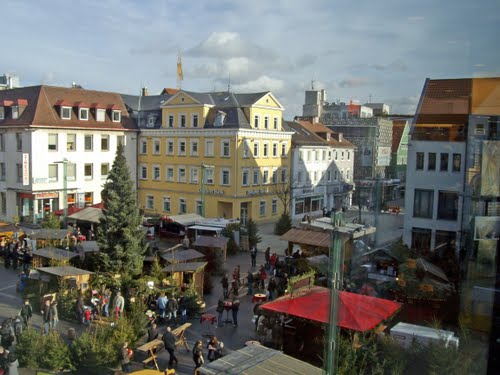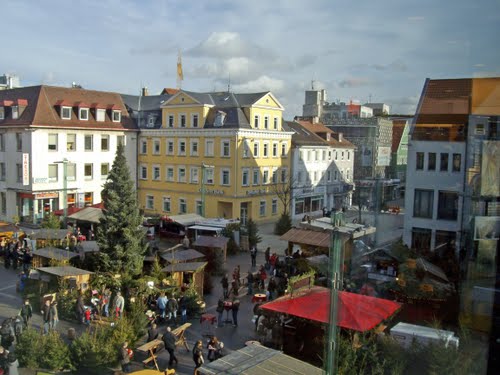 The German Oktoberfest with beer, sauerkraut, brezels and dirndl is probably the best-known cliché in Germany besides the Alps. Maybe yes, the Germans may correspond a bit to common stereotypes like traditional, punctual, eco-friendly and rule-oriented.
Having lived in Germany for a few years near Schwäbisch Hall, only 50 Kilometers from Göppingen, I can attest to the beauty of the area and how friendly the people are.
You only need to observe what will happen in Germany, when a pedestrian approaches a zebra crossing. My wife is much amused about this, since she compares it to France, where you – in the same situation – can only wish the pedestrian good luck. The Germans may seem reserved and not too spontaneous because of this, but they are helpful and of great hospitality.
Looking at the German language, you can say that it is generally very direct in daily use, and the Germans usually says exactly what they mean. This unceremonious and forthright side is often to be misunderstood as rude or a lack of pleasantries. German as a language is not easy to learn. ( I can vouch for that as well!)
Beside the complicate application of larger and lower cases, there a many tenses or articles, that can be confused. Apart from the fact, that you can create words, that are long like freight trains, by seamlessly joining nouns, you can play and interact on an unexpected amount of levels with German. Using it, you can easily reconstruct the world around yours and experience it with all your senses. The written words become feelings; they transmit voices and sounds, which mix with smells and touches. In addition, through word choice and punctuation, you can pack a plethora of subliminal messages into the intervening space between the lines. The abundant classical German literature is rich in examples.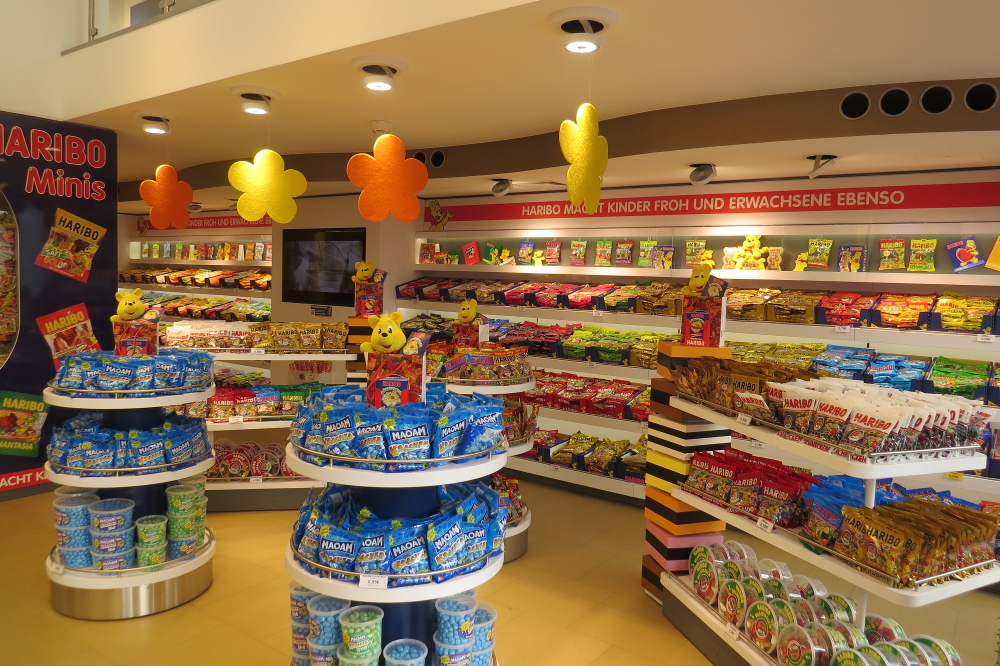 What do you enjoy doing when you are not writing? Do you have any hobbies?
To be on or in the water. Surfing, sailing, swimming…
Any fun facts about you that you would like to share?
I have a weakness for dark humour and for sweets. To all kind of chocolates, I am like a supermassive black hole and gummy bears are at the top of my Red List of Endangered Species.
Gummy Bears (and the few hundred other shapes) are definitely a big thing in Germany.  I remember overdosing constantly on them.
Danke Andreas, viel Glück mit deinem nächsten Buch in der Serie.
You can find out more about Andreas and the first two books in his series at Amazon.
They have me intrigued, I wish they were already in English as I am fairly sure my German isn't up to the task of reading them.