Anne Cater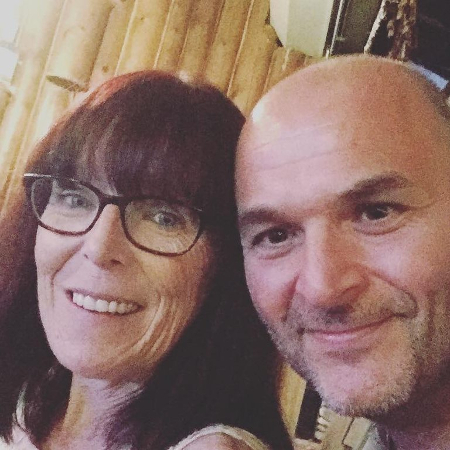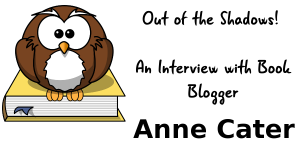 Hi and welcome to Meet the Bloggers. Today I have Anne Cater in for a chat, take a seat, yes right there on the lounge and before we begin we'll just make sure that you are nice and comfy. Here, let me adjust that cushion for you, is that better? Now, feet up or down? What can I get you wine, beer, spirit, coffee, tea? You name it I'll get it. Ah, ok here we go…………
First let me say how wonderful you look and thanks for coming in. Ready? OK then……
Can you tell us about yourself please?
I'm over 50 (!!) and live in Lincolnshire but grew up over the River Trent in a small Nottinghamshire village.
I'm married to Martin and we have two cats; Costa and Nero
I spent most of the last 25 years working for the NHS and various charities. I currently work part time in our local Hospice and also run my own business; organising Blog Tours
How did you become involved in book blogging?
By accident really! My blog; Random Things Through My Letterbox has been on the go for eight years now. I used to review books for the Waterstone's magazine and NewBooks magazine, and also posted reviews on various book sites. Blogs started to appear and I thought I'd have a go, it seemed a good way of keeping track of the books that I read and also to shout about the books that I love.

What is the best thing about blogging? What is the worst thing?
The best thing is the sense of community within the blogging world. Every now and again, there's a little spat, but it's usually from bloggers that I've not heard of before. On the whole though we are a friendly bunch who support each other massively. Of course, another great thing is the access to all of those lovely books.
The worst thing is trying to fit in all of the books. I hate letting people down, but it's just impossible to read everything
What is your favourite genre? What genres do you review?
I'm not sure that I have a favourite genre, although I do love crime fiction and psychological thrillers. I really enjoy contemporary fiction and I'll review most genres on my blog. I'm really picky about historical fiction though and rarely read anything that's set before the 1800s. I'm not a fan of erotica, science-fiction, fantasy or westerns and military either
How do you go about writing a review?
I just write what I feel. I don't take notes, although I do often turn back a page corner if there's a particular line or phrase that I want to remember.
I don't spend hours on my reviews either, I just write exactly how the book has made me feel and then check for typos and press publish!
The way you write your reviews is fantastic, have you considered becoming an author?
No! I honestly don't have a story in me. I'm more than happy to write about other people's books but I have no imagination at all
What have been some highlights you have had whilst blogging?
Meeting some amazing people, especially authors who I've looked up to for years. Being shortlisted for the UK Blog Awards Art & Culture category two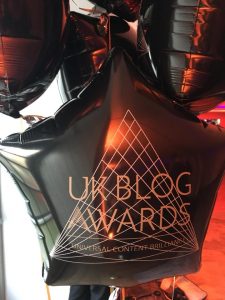 years in a row was a huge honour. Book blogs are rarely represented at these awards as we don't do this to make a living, so being in the same room as some of the biggest bloggers in the UK was amazing.
Being approached by the Daily Express to review for their Books on Friday feature was also really amazing, and I get excited every time I see my name in print!
What type of blogging events do you love and take part in?
I do love a book event! There are such a wide variety of events open to readers these days and I enjoy lots of these. I have a special affection for the Theakston's Crime Writers Festival, held every July in Harrogate – it's such a fun and informal affair and a chance to catch up with so many people. I often attend book launches and these can be held in various locations and take on different forms, but are always a fabulous celebration of writing.
I attend Library events and special publisher events too – anything that includes books and authors is fine for me!
Any special places blogging has taken you to?
I've been lucky enough to attend events in some amazing places but I think the event for the film edition of Murder on the Orient Express was the most exciting. It was held on the actual Orient Express, at St Pancras and we were in the company of Agatha Christie's great grandson. It really was a fabulous day, and one that I'll always remember.
Which author would you most like to meet?
I've been so lucky and met most of my favourite authors over the years. However, I'd love to meet Lesley Pearse. I've been reading her books for years and years and although I've been invited to a few of her events, I've never been able to attend. One day, I hope.
What advice would you give to authors wanting to approach you for a review, what would make you more inclined to accept requests etc
I like to know about the book; the blurb and cover image helps so much.
A friendly, polite approach is great, especially if it's personalised and the author actually mentions my blog.
Now to some fun questions about you:
Favourite movie: Mississippi Burning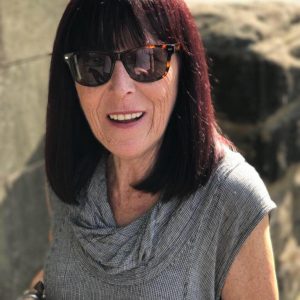 Favourite music: Rock
Favourite food: Potatoes
Favourite book: Shadow of the Wind by Carlos Ruiz Zafon
Favourite holiday destination: Arillas, north west Corfu
Pets: Cats
Besides books, do you have any other passion/hobbies?
Shoes and boots! I enjoy Yoga too although I'm not very bendy!
If you could meet anyone, dead or alive who would that be and why?
Tom Hardy. Why? Just because he's Tom Hardy!
What would be your idea of bliss?
A whole week of reading with no housework, no social media to check, no work – complete with someone to cook for me.
You can catch up with Anne on her website or on TWITTER and FACEBOOK, read her excellent reviews on her website and join her on Book Connectors.