Colette McCormick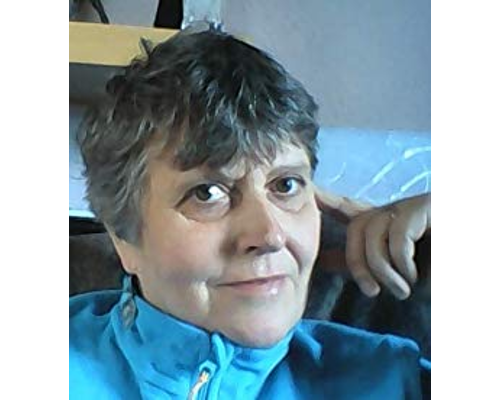 T
oday I am talking to Colette McCormick who was born and raised in Sheffield and remains a 'Yorkshire lass' at heart despite living in County Durham since the 1980's. In 2013 Wergener's Granulomatous caused her kidneys to fail which meant she needed regular dialysis sessions. However, after 18 months on dialysis, and totally unexpectedly, her kidneys 'woke up.' and today she is living life to the full
Could you tell us about yourself?
By day I am the manager of a charity shop and by night I'm a writer. I love cooking, gardening and walking the dog. In 2013 I was critically ill so the fact that I am now 'ridiculously healthy' (my consultant's words) is a bonus and I am making the most of my second chance.
How long have you been writing?
I've enjoyed writing stories since I was a very young child and can remember asking a teacher if I could continue with a story in the next lesson so I guess that was my first attempt at a novel. However, it was much later (2006) before I had my first short story success.
Tell us about one of, or your most recent book?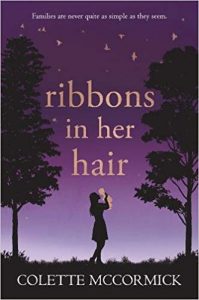 Ribbons in Her Hair which is available from 23rd August is the second book that Accent Press have published and is the story of a young girl who brings 'shame' on the family. Having said that, for me, the book is more about how attitudes to unmarried mothers has changed over the decades. It's about mother's raising their daughters the best way they can rather than that than age-old dilemma.
What do you love about writing?
I love getting to know your characters and telling their story. It is definitely 'their' story because as I get to know them I often change what I had meant to write because I think 'they wouldn't do that.' I'm always interested to see what direction they go off in.
How do you get inspired/ where do you get your ideas?
I get my ideas from everyday life. Ribbons in Her Hair is the result of a little girl with her beautiful hair tied up in ribbons who sparked a conversation. I knew I had a character that I wanted to write about so all I needed was a situation to put her in. Once I had that I was away.
Do you have a specific writing process?
Not really. I'm not much of a planner.
Do you have any advice for aspiring authors?
Don't give up – rejections are part of the process. Also, stop making excuses and sit down and write. The books won't write themselves. I have to tell myself the second one every single day.
What are you currently working on? How long before release?
I have just completed a book that has the working title of Not My Brother's Keeper and the expected release date is May 27th 2019
What are you currently reading?
'Taming of a Queen' by Phillipa Gregory.
Which authors and novels would you recommend as must reads?
I love the 87th Precinct novels by Ed McBain. The police procedures are a bit dated now but the dialogue is incredible. 'The Silent Companions' by Laura Purcell is the best book I have read this year.
Do you have any favourite fictional characters?
Tess Durbeyfield from 'Tess of the d'Urbervilles' is my all-time favourite. I'm also quite fond of Elizabeth Bennett from 'Pride and Prejudice.'
Which of your books would you like most to be made into a movie?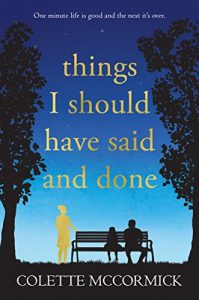 I think 'Things I Should Have Said and Done,' would make a great movie. Other people have said so too but sadly for me none of those people were film producers.
Film casting – which actors would you choose as your main characters?
Carey Mulligan for Ellen and James Norton for George. When I was writing the book, I had Sean Bean (from his 'Sharpe' days) in mind but I think that ship has sailed now.
If you could choose one person (dead or alive) to have a chat with, who would it be and why?
I like to talk to Henry VIII so that I could tell him that he could stop obsessing about sons because his daughter would be one of, if not the greatest monarch we ever had. However, I don't see that conversation ending well for me so it's probably just as well it never happened.
Any fun facts about you that you would like to share?
Fun facts? Does (occasionally) eating chocolate cake for breakfast count? Seriously though, I am probably the most boring person on earth.
You can find out more about Colette on her Facebook page and find her books on Amazon by clicking on the cover pictures.  Thanks Colette for taking the time to chat with me.