Alfred Nobile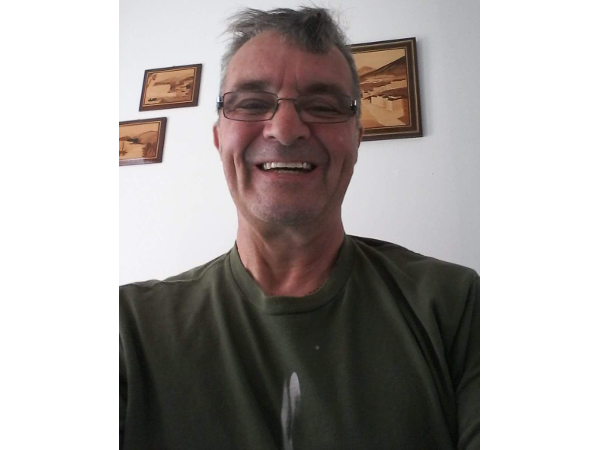 It is great to today be talking to Alfred Nobile who, on his excellent blog, say he reads many genres.  He reviews for NetGalley and Lovereading.co.uk.  He enjoys fiction and non fiction. and likes histories, biographies and science books. In fact most types of non fiction.  In fiction he prefers Horror, Psychological thrillers, crime and humour.
Can you tell us about yourself
Hi I'm Alfred. I'm Scottish. Originally from Glasgow but now living in Livingston , West Lothian
How did you become involved in book blogging?
More as hobby really. Always shared to Goodreads and Amazon. Then shared author photos, reviews etc. Now doing Blog Tours.
What is the best thing about blogging? What is the worst thing?

Best thing is meeting bloggers and authors etc. Haven't encountered anything negative as all bloggers are supportive of each other.
What is your favourite genre? What genres do you read?
Mostly crime and horror. Occasionally some nonfiction to spice it up. Anything but romance.
How do you go about writing a review?
By the seat of my pants and usually soon after finishing the book.
Have you ever considered becoming an author?
NO!
What have been some highlights you have had whilst blogging?
Meeting other bloggers and authors at events.. Meeting like minded people.
What type of blogging events do you love and take part in?
My first blog event was the TBC event in Glasgow hosted by Sharon. I wasn't a blogger as such. Still at the hobby stage. Had a great time meeting other bloggers and authors.
Any special places blogging has taken you to?
Has given me more confidence to go to events. Now meet up with bloggers, authors at Edinburgh Bookfestival, Bloody Scotland etc.
Which author would you most like to meet?
Charles Dickens. Would love to ask him, if at the time of writing, he was aware of the social impact of his books.
What advice would you give to authors wanting to approach you for a review, what would make you more inclined to accept requests etc ?

Use my name. Please and thank you. Also tell me about you and your book.
Now to some fun questions about you:
Favourite movie:  Bugsy Malone. Love a splurge gun!
Favourite music:  Pretty catholic taste; anything that's good.
Favourite food:   Ditto above answer
Favourite book:  Too many to mention. Anything that takes me somewhere exciting or makes me think.
Favourite holiday destination:  Somewhere with sun. A hotel bookshelf and a bookstore(s)
Besides books, do you have any other passion/hobbies?
Books, books and did I say more books.
If you could meet anyone, dead or alive who would that be and why?
Charles Dickens see previous answer.
Also my Mum , who by taking me to the Library gave me my love of reading.
Thanks Alfred for taking part and sharing a moment in your busy schedule.
You can visit Alfred on his excellent blog at the link above or contact him through social media, below.