Isabella Muir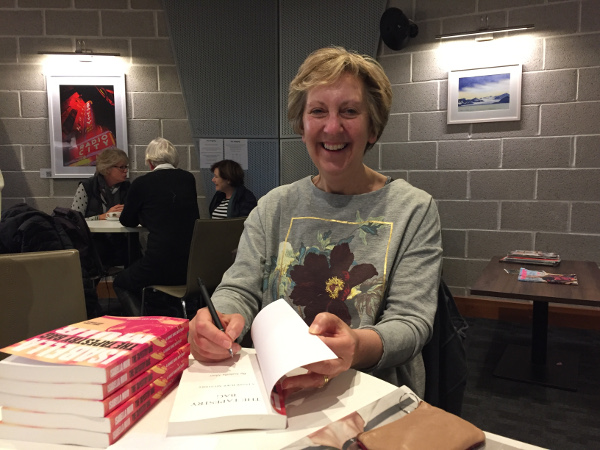 Isabella Muir who, having spent twenty-five years editing and managing the production of health-related training materials, rediscovered her love of writing fiction during two happy years working on and completing her MA in Professional Writing. Since then she has published a number of novels and a short story collection.
Could you tell us about yourself?
I'm Isabella Muir, the author of the Sussex Crime Mystery series. I've always been a 'words' person, having been a technical editor in the field of health-related training materials for more than twenty years. But once I discovered fiction writing I was hooked! I was born in East Sussex and lived there until just five years ago, when my husband and I decided to explore a new area and now we live just sixty miles away in West Sussex! In fact, I based the setting for my Sussex Crime Mystery series on my birthplace of St Leonards-on-Sea, renaming it 'Tamarisk Bay'. So, if anyone knows that area they might enjoy trying to spot some of the well-known landmarks. But we love our new hometown and since moving here I have found such a supportive group of writing friends, that it makes my writing life even more fun.
When did you first decide to write and what got you started?
I've been writing short stories for years, but about four years ago I did a Masters in Professional Writing and since then I have published three novels, as well as a short story anthology, entitled Ivory Vellum. In fact, it was one of my short stories that led me to develop the character of Janie Juke, a young librarian, who is the heroine of my Sussex Crime Mystery series. The stories are set in the late 1960s, with Janie Juke, who turns out to be an excellent amateur sleuth, following in the footsteps of her hero, Hercule Poirot, solving crimes and mysteries. The stories are based in the fictional Sussex seaside town of Tamarisk Bay and are perfect for anyone who loves Agatha Christie and the swinging sixties.
Do you plot your stories or do you write and see where it takes you?
With each book I write I promise myself I will focus on the storybeats before I start writing. But I must admit that it doesn't come naturally to me at all, so I must be more of a pantser. I usually have a good idea about where I want the story to go and how it will end, but much of the rest comes to me as I write. Do you have any inspirations for your writing? Other authors / people / events? I have two wonderful writing buddies who really inspire me to keep writing. I have also been lucky enough to join a local indie authors network – Chindi Authors. They are such a supportive crowd and we have been attending lots of local events throughout the summer. People like the idea of meeting local authors and being able to buy a signed book!
What is the best part about writing, and the worst?
The best part of writing for me is the challenge to find the perfect sentence, but that is also the worst, because it is rarely found!! I love chasing words around the page until they come as close as possible to that elusive phrase or sentence I have in my mind, but it's like a slippery eel sometimes, extremely difficult to pin down!
Tell us about one of, or your most recent book?
I recently published, The Invisible Case, the third novel in the Janie Juke series, where we meet Janie's Aunt Jessica, who has been off travelling around Europe for the last nine years. She arrives back in town with a new Italian friend, Luigi, and the whole family soon get embroiled in a tangle of mystery and suspicion, with death and passion at the heart of the story. I'm half Italian, so I wanted to tell the story of Jessica's return by starting with the train journey from Rome to Calais, which is a journey I did with my family many times as a child. With the third book in the trilogy complete, I thought this would be a good time to bring out a compilation of all three books. What's more, it's Agatha Christie's birthday on 15th September, so the compilation – The Sussex Crime Mysteries is available at a special price – just until the 15th September – Agatha Christie's birthday!
Do you have a favourite author? (I think I may know the answer to this one 😊)
If I am allowed more than one, then Thomas Hardy, as my classic author, and then Anita Shreve, Helen Dunmore, Maggie O'Farrell and Rachel Joyce (of Harold Fry fame). Of course, Agatha Christie – well that goes without saying! Do you have any favourite fictional characters?
What are you currently working on? How long before release?
I am putting the final touches to The Forgotten Children, which deals with the heart-breaking topic of the child migrants who were sent by the UK to Australia in the post-war era, right up until 1970. It's a period of British history that has really grabbed my attention and I've spent a long time researching the topic, as well as reading real-life accounts of some of the experiences of the people affected, many who are still looking for answers. The Forgotten Children is available for pre-order, and will be published 29th November.
Do you have any favourite fictional characters?
My favourite TV drama series at the moment is Endeavour, I adore the young Endeavour, he always looks as though he needs looking after. But in terms of characters in books, then maybe Jane Eyre. She is such a resilient character, brave, intelligent and certain in her opinions. It's not easy nowadays to be all of those things, but in the 1800s she would have had to face prejudice and constraints that we can only imagine.
If you could choose one person (dead or alive) to have a chat with, who would it be and why?
Maybe JRR Tolkien, just to discover how he was able to create such an incredible world, with its own language, its own peoples and landscapes. What a mind!
How important do you think social media is for an author?
As an indie author, social media is vital. It is the only way to reach out to potential readers, as when you are not traditionally published it is more of a challenge to encourage bookshops to stock your books. The other great thing about social media is that you 'meet' other like-minded people via groups and forums, which gives you a support network. And I wouldn't have found your website without social media!
Which is your favourite genre to read and why?
I suppose the books from my favourite authors would be described as 'contemporary fiction'. I enjoy stories that focus on family life and all of the layers and difficulties surrounding it. I find it fascinating to see how other writers draw a reader in to a time and place and I hope I can learn from the way that successful authors tackle complex storylines and feed that learning into my own writing.
What are you currently reading?
The Land Girl by Allie Burns. It's the story of a young woman who was determined to make her mark during the First World War by becoming a land girl, despite her mother's disapproval.
What do you feel are the greatest challenges facing any writer at the present time?
More and more people are writing, so each book is a drip in a very significant downpour. So, if a writer's aim is to be traditionally published, then they face a huge challenge. Agents and publishers are bombarded with manuscripts and can only afford to take on a tiny percentage of all that they read. However, I think more and more people are reading too. And with the growth of online access for indie authors, it means there are more ways to get your book out there than there would have been twenty years ago. Charity bookshops, libraries and special events, all mean that people can get hold of books without having to spend a fortune. Although Kindle and ebook readers are popular, there are still a lot of people who prefer to hold a printed book in their hand.
When you have finished writing the book – what do you do next? By that I mean, do you edit the book yourself?
Do you design your own book cover? Do you prepare a project plan to market your book? When I start to work on the first draft in earnest, then I aim to write every single day, even if it is just a few hundred words, but ideally at least more than a thousand. I find it much easier to write by hand and then to transfer the words to my computer several days later. I have always associated sitting in front of my computer with 'work', so when I am creating I like to be as far away from every online distraction as possible. Once the first draft is completed and I have read it through a few times and made changes, then I send it out to my two wonderful writing buddies, Chris and Sarah. They have inspired me to keep writing, guided me with incredibly helpful feedback on plot, structure, character development and so much more. Chris is a thriller writer of some renown! https://christoffer-petersen.com/ He is also my cover designer. Then, with all changes made and cover designed, I upload the book and reach out to bloggers and potential reviewers to help me spread the word and hopefully find some lovely readers!
What do you enjoy doing when you are not writing, marketing, or being involved with your book business?
Do you have any hobbies? When I'm not writing, I help my husband run a small campsite in West Sussex, ably assisted by our gorgeous Scottish terrier, Hamish. We are keen travellers ourselves and have been lucky enough to spend a few winters in southern Europe in our caravan, much to the delight of Hamish, who is the very best traveller of all. Aside from writing and the campsite, I love to cook, knit and, of course, read! Although my 'to be read' pile never seems to get any smaller!
Any fun facts about you that you would like to share?
I am half-Italian, with family who live in Rome. Recently one of my Italian cousins has offered to translate the Janie Juke series into Italian – which will be wonderful, particularly as the second and third books in the trilogy have an Italian flavour. To think that one day the Sussex Crime Mystery series will be available in a bookshop or two in Rome is very exciting!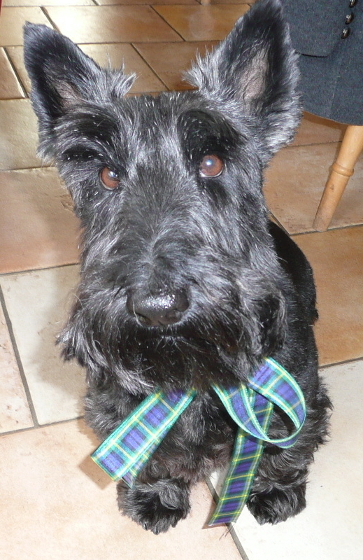 Thanks Isabella for taking the time to chat with me.
You can find Isabella's novels on Amazon and catch up with her on her website or on social media