Val Penny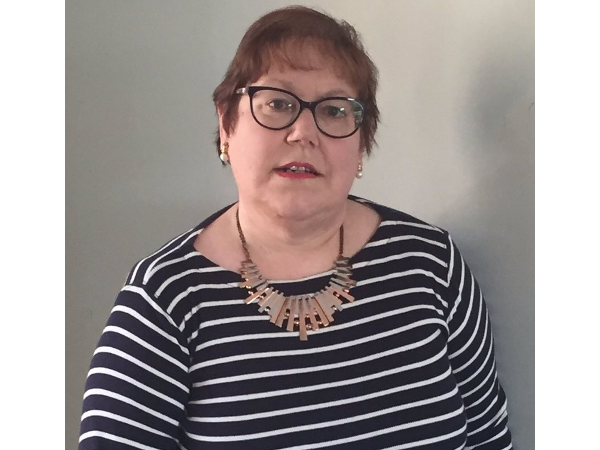 Val describes herself as a writer and poet who likes to exchange views on her blogs.  Her interests include include reading, writing and travelling.  She confesses a love of going to book festivals, concerts, the theatre, to the movies and to visit friends and family.  Her favourite books include thrillers, crime novels and mysteries. However, she also enjoy reading biographies, classic novels and other genres if the novel, short story or poem is well written.
Could you tell us about yourself?
I am an American author living in SW Scotland. I have two adult daughters of whom I am justly proud and live with my husband and two cats. I have a Law degree from Edinburgh University and an MSc from Napier University. I have had many jobs including hairdresser, waitress, lawyer, banker, azalea farmer and lecturer. However, I have not yet achieved either of my childhood dreams of being a ballerina or owning a candy store. Until those dreams come true, I have turned my hand to writing poetry, short stories and novels. My crime novels, 'Hunter's Chase' Hunter's Revenge and Hunter's Force are set in Edinburgh, Scotland, published by Crooked Cat Books. The fourth book in the series, Hunter's Blood, follows shortly.

When did you first decide to write and what got you started?
I have written stories and poems all my life. However, when I was being treated for breast cancer, I had little energy to do anything but read. As I recovered, I began to review the books I read. It was after this my husband challenged me to write a novel. (Would it were that simple!)
What is the best part about writing, and the worst?
For me, the best part of writing is sharing stories with my readers. The worst part is the vast amount of editing and re-writing that goes on behind the scenes before I have anything worth sharing,
Do you have any inspirations for you writing? Other authors / people / events?
I listen and watch constantly. It is amazing how an overheard comment on a train or sight of somebody in a restaurant can give a nudge to a scene in a novel.
Tell us about your main characters. Are they based on real people or a product of the imagination?
My characters are strictly imaginary. However, some of their names are pulled from a collection of interesting names I have heard over the years.
What are you currently working on? How long before release? I am working on the publicity for my third novel, Hunter's Force, and am writing the fourth book in the series of The Edinburgh Crime Mysteries right now: Hunter's Blood will be out at the end of 2019.
When you have finished writing the book – what do you do next? By that I mean, do you edit the book yourself? Do you design your own book cover? Do you prepare a project plan to market your book?
I am so lucky, my publishers, Crooked Cat Books assign me an editor, their in house design team puts the cover together and they guide me through the marketing. I think to self-publish and be responsible for all of this would be so daunting,
What is the best piece of advice you could give to someone starting out on a writing career?
Always carry a notebook! (You never know when you will hear or see something interesting and if you don't make a note of it, you'll forget.
As of late, more and more authors are becoming despondent with their marketing efforts! Any advice on how and what to do to get results?
Get others on board to help you market. Authors are very generous to each other and that support is invaluable.
What are you currently reading?
I am reading 'I Am Death' by Chris Carter. It is deliciously gruesome. This author has a most individual voice.
Who do you count amongst your favourite authors?
To keep the list manageable is my only problem! Still, they must include Erin Kelly, Katherine Johnson, Linwood Barclay and Michael Jecks.
If you could invite three people from history to a dinner party. Who would you invite and why?
Winston Churchill – the conversation would flow.
Martin Luther King – to help guide through our issues today.
Florence Nightingale – to get her views on hospitals today and the NHS.
What do you enjoy doing when you are not writing, marketing, or being involved with your book business? Do you have any hobbies?
I love to travel: that is my favourite hobby. It has been said I would go to the opening of an envelope! I swim regularly, knit and spending time with family and friends is always precious.
Any fun facts about you that you would like to share?
I am only 5'1" tall and my husband is 6'4" – so when we go shopping he gets the things from the high shelves and I bend down for the things on the low shelves!
You run three websites, your author website, a book review website and a Hotel and Restaurant review website, WOW! I must admit I have stalked all three and they are fantastic. Can you tell us how it came about having three on the go and can you give us an idea of what to expect when people visit your sites?
I think the websites came about by accident. When I was ill, I started the book review website to try to share my interest in reading. The hotels and restaurant website came about because of my love of travel and my publishers need me to have an author website!
Thank you for inviting me to your blog today Roger. I enjoyed answering your questions.
And thank you Val for taking part and sharing your thought with us.
You can catch up with Val on social media and find her highly reviewed books on Amazon