Jena C. Henry describes herself as an active, high energy gal who is a wife, mother, non-profit volunteer and bon vivant.  She created the fiction book series, The Golden Age of Charli, to encourage, entertain and share her joy of living and laughing. 
She holds a Juris Doctor degree from the University of Akron School of Law. Now retired, she and her husband, Alan, live in tropical Ohio where they enjoy their two adult children and extended family, friends and darling dog. 
Jena presents writing workshops to help creatives achieve their dreams of writing a book and publishing it.
Could you tell us about yourself?
I have lived my entire life in Ohio, USA. So, that about sums it up!
"O-H!"
Long pause…
"Roger, you are supposed to say 'I-O!'"
Ok, it's an Ohio State football thing.  (Football you say?  Sorry, trying not to laugh ⚽️)
When did you first decide to write and what got you started?
I first decided to write when I was about 7 years old and every week we had to turn in a book report at school. (I thought all homework was going to be that much fun.) (yeah, growing up can be, well.., disappointing!)
My second epiphany was when I went to the public library and the librarian noticed I was running out of books to read, and she took me around the corner to the books for the bigger kids and before my eyes were books in a series! I could keep reading and reading about Sue Barton, Student Nurse or Mrs. Piggle-Wiggle. I could write a series!
I wanted to major in creative writing at college, but my parents told me I had to have "something to fall back on." Although my Dad did remember a friend of his who had a job writing the product descriptions in the Sears catalogue. Maybe I'd like to do that? I dropped the writing idea. Of course, if I had been reading women's fiction and romance back then, I would have realized that I should have left my home and family and pursued my dreams.
Through the years, filled with various careers and raising a family, I still longed to write a book. I finally started officially writing about five years ago when my husband reminded me that time was running out. He's a charmer, isn't he?
Tell us about one of, or your most recent book
I'm glad you asked! I am so proud of my books and me. I wrote a three-book fiction series, The Golden Age of Charli. I love all my books because they are just what I wanted them to be- fun, positive and encouraging. My books are loosely based on my experiences and the experiences of about 50 million other women! The third book in the series, The Golden Age of Charli- GPS has a lot of humor and love.
Do you have an office or 'space' where you write from and is it at home, or elsewhere? Are there any special pieces of art, furniture around you that also inspires you?
Yes, I have a space in a loft area at our house that looks over our great room- so I can be away, but still accessible when the people in my house can't find things. In the summer, we spend time near Lake Erie, and I write in our sunroom and gaze out at our boat, Forever Young. At both places, I have postcards and greeting cards displayed from authors I have become friends with- I smile when I see their friendly and encouraging greetings.

If you could sit down with any author dead or alive, who would that be and what would you chat about?
Author Daphne DuMaurier. She wrote so many commercially successful books, and at least six were made into popular films. I believe she has written the greatest opening line ever, "Last night I dreamt I went to Manderley again." from Rebecca. Rebecca has never been out of print.
I love to chat, so I would encourage her to tell me any stories of her creative life. I'd also like to know if she would have had fun with a blog, website and social media channels. If we were getting along well, I might be brave and ask her about the plagiarism charges she faced.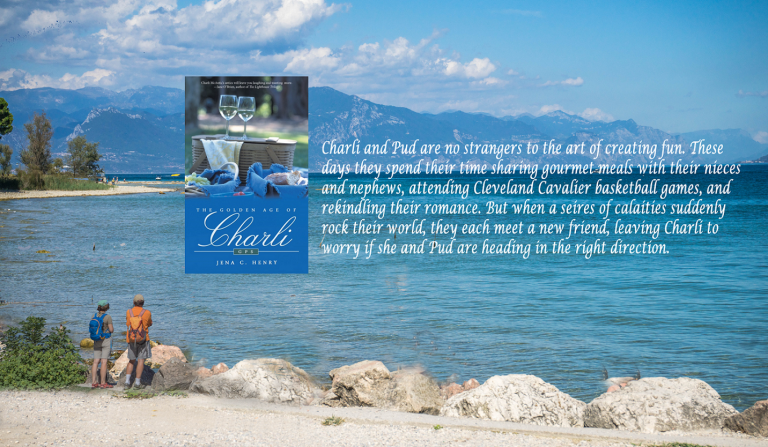 How important do you think social media is for an author?  What advice would you give to make the most of social media?
Unless you are writing for the joy of it, for yourself or family, marketing is always important. When I read historical non-fiction, it's fascinating to read about marketing and promotional practices from a hundred or even hundreds of years ago. Pass the snake oil!
My advice is to enjoy social media and be true to your brand. My brand is based on my books- so Staying Golden and positive are values I promote. I spend time each day on Facebook and Twitter. I have dabbled with Instagram and YouTube. I have made a few podcasts and I am contemplating starting my own podcast series!
I have made many friends in the writing world on social media and I have learned from these opportunities. I met you on social media, Roger and I am glad I did. If you are reading this post and you don't know me, please look me up on social media.
Getting to know authors on social media led me to my current writing interest, which is reviewing and featuring books on my blog. I am a passionate reader and I love to write- so book reviewing is a perfect fit for me. I review for Rachel's Random Resources, NetGalley, WaterBrook Press and Thistle Publishing, and upon request.
Which brings me to your next question.
Could you tell us what you have been up to with Jessie from 'Books in my Handbag' I believe the blog is called Jena's Golden Chapters :)?  Can you tell us how authors can become involved?
I met Jessie Cahalin online. I had seen posts that talked about a "Handbag Gallery" involving books…and purses…and posts about authors? How wonderful I thought- and I wanted to learn more about the site and its creator. Jessie encourages writers by showcasing their photos of their book with a handbag. As we shared thoughts about writing, and books we had enjoyed, and laughed over a few differences between American and the UK (it's cookies, not biscuits! American football is the "real" football!) we knew we wanted to do even more for readers and writers.
One day, Jessie was singing and chatting with her book characters as she arranged new books and handbags in her Handbag Gallery. One of her characters tapped her shoulder and pointed to a new and glowing handbag on a top shelf. Jessie had discovered the Golden Handbag. She peered inside and found that the handbag was filled with Golden Chapters.
Who would read these Golden Chapters?
Me!
And that's how we started the feature "Jena's Golden Chapters." We review the first chapter of a book to tempt readers to want to read the whole book.
Authors who are interested in a Golden Chapter review should contact Jessie and submit their photo and book information and indicate that they would like to be considered for a Golden Chapter review. If you have any doubts at all about the value of social media- please get to know Jessie Cahalin- she is a true supporter and friend. (And witty and a good writer!)
What do you enjoy doing when you are not writing, marketing, or being involved with your book business? Do you have any hobbies?
I used to have the same attitude as the Dowager Countess of Grantham, "What's a hobby?" Other than reading, I was always about goals and accomplishing things. But now my word for the year is "FUN" and so I have been trying fun things. New recipes, new activities such a rock concerts, and new crafts such as making bath bombs, and what I really enjoy- jigsaw puzzles! 1,000-piece puzzles are fun and relaxing and it's cool to really look at things and notice shade of colors and details.
Thank you so much Roger for inviting me for a chat and I wish you, your readers and your social media friends all the best!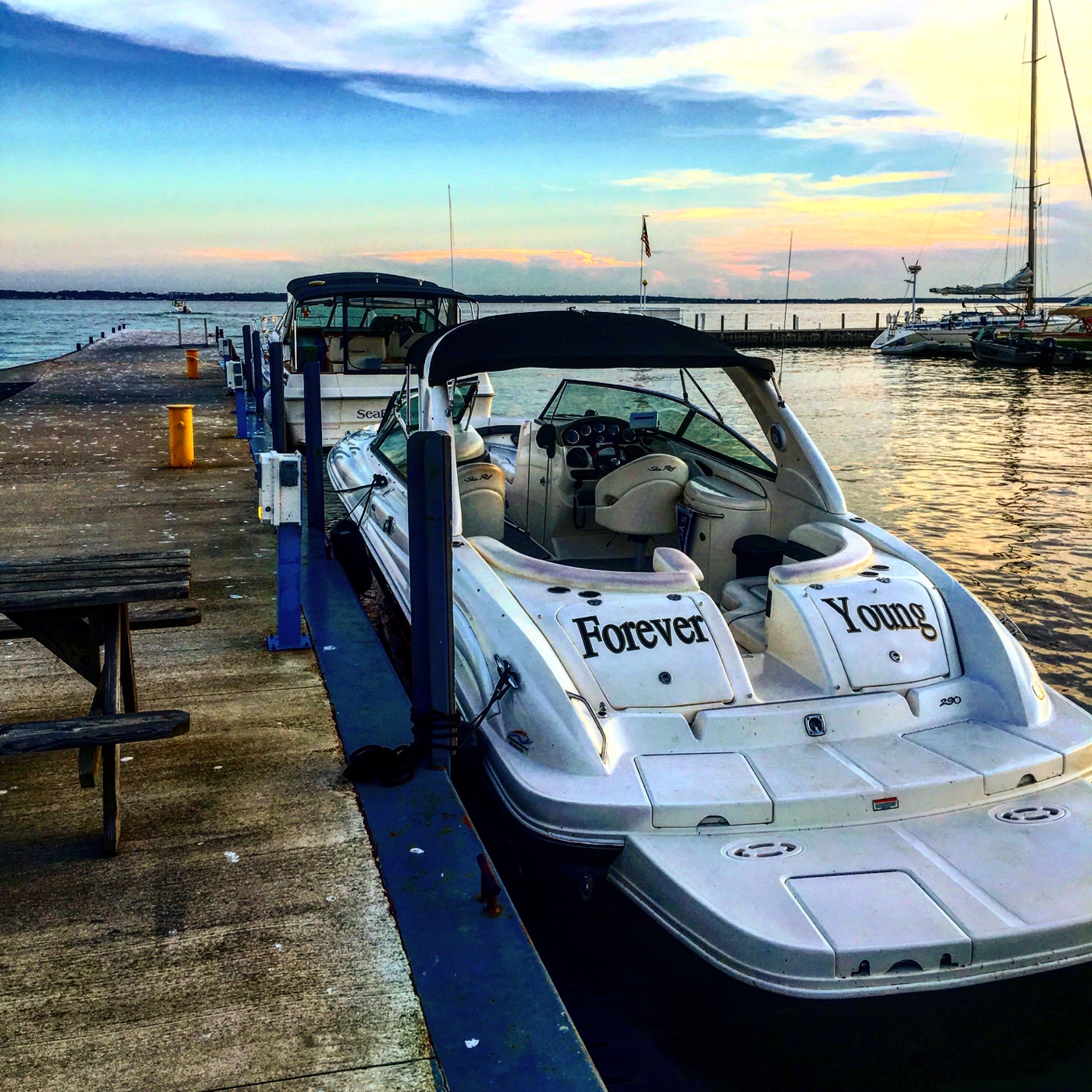 You too Jena, thanks for taking part.  Don't take too much to heart over Ohio State and whatever that weird game is they play.    🏈 🤣
Everyone can catch up with Jena on  her website and on social media and check out her books on Amazon.