Rosemary Noble Updated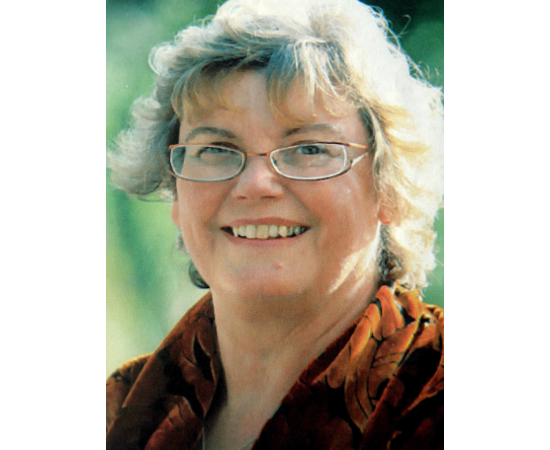 Another one of my favourite authors returns again to bring us up to date with her latest release, plans and general goings-on in her world.  Welcome back, Rosemary Noble.
Hi Rosemary, welcome back.  What has been happening since we last spoke?
Thank you for asking me back. I've had an incredibly busy year. Why did I think retirement would be a time to relax? I finished the third book in my Australian trilogy, Sadie's Wars, which launched on Sep 29th, two days before I flew to Australia for a six weeks break. While I was touring NSW, Victoria and with a quick hop over to Tasmania, I managed to talk to lots of lovely potential readers. Last year, I also helped to write and edit a Ghost Tour of Littlehampton for the local festival. I am now in demand conducting ghost tours- that's something I never imagined.
We would love to hear more about your latest release "Sadie's Wars"?
While fiction, it's based loosely on the life of the daughter of Joseph Timms, an Australian railway contractor and pastoralist of the early 20th century. Sadie grew up in great luxury in the Yarra Valley in Victoria, the only daughter, amongst a brood of sons. Her entrepreneurial father, a partner of Sir Sidney Kidman, spent most of his time away chasing his fortune. When the Great War intervened, everything began to go wrong. Eventually, Sadie left Australia to go begin a new life in the 'Old Country' bringing her three sons up alone until they enlisted as pilots in WW2. It's a novel about betrayal, endurance and forgiveness. I'm so pleased with the reviews which have all been positive.
I understand you have made a few trips down under! Can you tell us a bit more, for instance what was the purpose, where did you go, what did you see?
My husband is half-Australian, descended from convicts, but we lost touch with all the family down under once his mother died. Through my books I have been re-making those contacts. One cousin we met this time, in Windsor NSW, wrote to me a year ago to say she was reading one of my books and her grandfather was the illegitimate son of Joseph Timms. I nearly fell off my chair in excitement. A new scene was written that evening. Each time we visit, we meet new cousins, make new friends and I do research. My hop over to Tasmania was to attend the Female Convicts Research Seminar in Hobart. I met three lovely ladies who told me their ancestors were sent out from Sussex, a few miles from where I now live. One of them I had actually researched during my time as a volunteer for the organisation. The connections between our countries are many and very close to home.
Speaking of Australia have you picked up any Aussie slang or eaten some of our unique food?
I love the quality and variety of the food you have, whether it be barramundi, roast lamb, raison toast, Aussie pies from the Beechworth bakery. (Robertson, Yatala – all great pies. A good pie is a thing of beauty) We ate out mostly and I have to say I had the best breakfast ever in a café in Wodonga, fabulous food in Melbourne's China town, and Asian fusion south of Wollongong. I adore Gippsland yogurt – that's reason alone to return to Australia. I'll pass on vegemite though; I'm no fan of Marmite. (Weirdo!)
As to the lingo – I had to use some in my books, so I do know a fair bit but I'm always listening for more.
Yes, I know I just can't seem to get past the Aussie questions! I'll try to make this the last one, is there any one place here that you wished you had visited or spent more time there?
I want to go back to Queensland and maybe Darwin, because I've never been there. However, if I could make my home in the Yarra Valley, I would. The drive there through the Christmas Hills is out of this world. It reminds me of the Suisse Normande in France, and I can understand why so many Swiss settled there. The family vineyards at Chateau Yering, St Hubert's and what is now Domaine Chandon, draw us back each time. I always leave something undone, some place which gives me reason to return.
OK, so I lied your books are set in Australia after all
.  Which of your books would you most like to see made into a movie and do you have any Aussie Actors in mind that would fit the bill perfectly?
I think all three in the trilogy would make a great TV series. Last winter, we devoured A Place to Call Home and I can see some of those actors playing my characters. I have a very spiky grandma, so Nonnie Hazlehurst would be fabulous. Sophie Wiseman could play Sadie and Craig Hall, Alex, Sadie's lover in England who is a New Zealander.
What are you currently working on? How long before release?
My eight-year old granddaughter demands that I write a children's book set in WW2 in England. I would like to finish that this year and then begin another book perhaps set between Scotland and Victoria. It's a vague idea at the moment and I need to begin researching it.
Do you have an office or 'space' where you write from and is it at home, or elsewhere? Are there any special pieces of art, furniture around you that also inspires you?
I am quite excited about this. At the moment I write in the dining room which is south facing. When it's sunny, the light plays havoc with my laptop screen. We have just finished decorating my new study, carpet is being delivered this week. I look forward to a comfortable chair and a view of the garden. I bought myself a limited-edition print by a favourite artist, Michael Morgan, last year. That will go on the wall and I will have my mother's bookcase to hand with all my favourite books.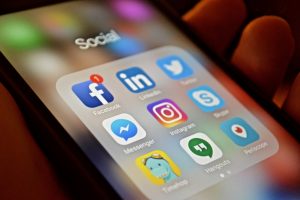 How important do you think social media is for an author. What advice would you give to make the most of social media?
It's vital for making connections. I don't use it to best advantage because time gets in the way. However, since I began using Twitter and joined Facebook Groups, my sales have increased by a factor of eight. My advice would be to find some supportive book bloggers, like yourself, and Jessie Cahalin. Also find a group of authors who you can work with to offer mutual support. There are lots on Facebook.
If you could invite three people from history to a dinner party, who would you invite and why?
One would have to be Georgiana McCrae. Her biography is setting on my TBR shelf. There is an unproven connection between her and my husband's family again and I find her a fascinating character in early Victorian History. Her home is on my 'to be visited' list. I'm not sure she would readily fit with my next guest, John Lilburne, a leveller from the English Civil War period. His ideas were way in advance of his times. He began as a Puritan and ended a Quaker. He may fit with my third guest, Elizabeth Fry, another Quaker who did so much to alleviate the lives of women in prison before they were transported. Now you have me going and my mind is brimming with people to invite. I love a political dinner party.
What do you enjoy doing when you are not writing, marketing, or being involved with your book business? Do you have any hobbies?
I do a little gardening but dabbling and it's getting less as we employ someone to do the heavy work now. I love to walk by the sea, which is 50 yards away and changes every day and I adore travelling. Anywhere in Europe attracts me and Australia, of course.
Thanks Rosemary.  It is always a pleasure to chat with you.
You can catch up with Rosemary on Twitter, Facebook or on her website.  Check out her excellent books on Amazon